Viet Nam's exports to ASEAN post high growth
VGP - Viet Nam's exports to ASEAN Member States such as Thailand, Singapore, Myanmar and Brunei achieved high growths in the first two months of this year, statistics of the General Department of Customs showed.
March 21, 2023 2:07 PM GMT+7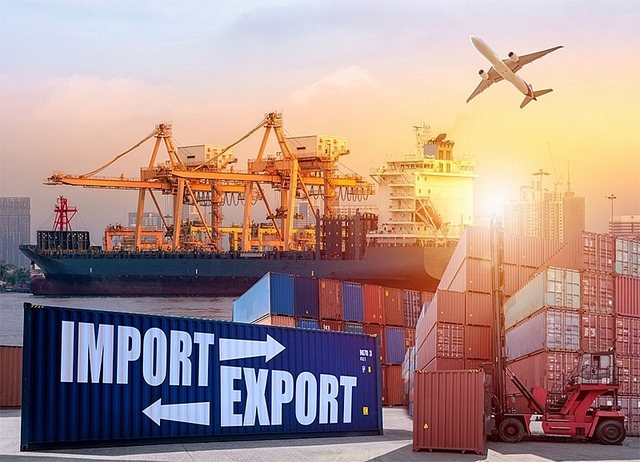 ASEAN is the fourth largest trade partner of Viet Nam. With a population of over 600 million people, along with a relatively close geographical distance, favorable traffic and entry conditions, ASEAN is really a market with huge potential for Viet Nam.
Currently, most of the goods exported to this market are entitled to preferential tariff rates of zero percent under the ASEAN Trade in Goods Agreement (ATIGA) or some special incentives under the bilateral trade agreements with each country such as the Viet Nam-Laos Trade Agreement, and the Agreement to promote bilateral trade between Viet Nam and Cambodia.
In addition, in the coming time, ASEAN countries will accelerate the implementation of measures to recover the economy in the post-COVID-19 time such as commitments to open markets, ensure undisrupted supply chains, and facilitate trade.
These are very favorable conditions for Vietnamese enterprises to take advantage of further exploiting the potential of this market area.
Exports to Thailand, Singapore enjoy positive growths
During the January-February period, Viet Nam earned US$1.2 billion from exporting to Thailand, a year-on-year increase of 12.4 percent.
Key export items included phone and accessories (US$197.2 million, up 80 percent), vehicles and spare parts (US$118.6 million, up 30 percent) and computers, electronics and accessories (US$95 million, up 6.3 percent).
The country spent US$1.8 billion on imports from Thailand, down 15.2 percent.
Meanwhile, the trade value between Viet Nam and Singapore were estimated at US$1.49 billion over the first two months of 2023, up 16.5 percent.
Of the above figure, Viet Nam's exports and imports hit US$677.7 million and US$812.6 million, witnessing respective increases of 8.8 percent and 23.8 percent.
Viet Nam's major exports to Singapore were computers, electronics and spare parts (US$144.3 million, up 8.4 percent), machines, equipment and tools (US$121.9 million, up 27.65 percent) and vehicles and tools (US$81.4 million, up 47.2 percent).