Exports to Europe, America: 15 items join US$1 bln export club
VGP - In 2022, Viet Nam had 15 commodities with export value to to Europe and America reaching more than US$1 billion each, according to the European-American Market Department, under the Ministry of Industry and Trade.
February 05, 2023 2:51 PM GMT+7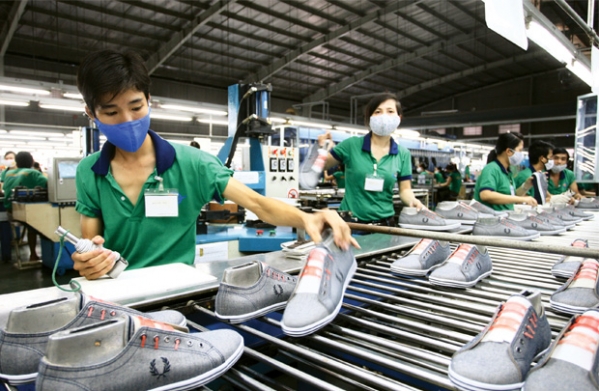 Specifically, these commodities include machines, equipment and tools (US$28.6 billion, up 18.5 percent), computers, electronics and spare parts (US$25.1 billion, up 14.2 percent), garments (US$24.6 billion, up 14 percent), footwear (US$18 billion, up 36 percent), aquatic products (US$4.45 billion, up 10.4 percent) and coffee (US$2.2 billion, up 42.5 percent).
Last year, the two-way trade value between Viet Nam and nations in Europe and America hit US$230 billion, up 9.4 percent against 2021. Of the figure, Viet Nam recorded export turnover of US$108 billion, up 12.3 percent, and import value of US$46 billion, down 1 percent.
The Southeast Asian nation enjoyed a trade surplus of US$138 billion with these two continents.
Remarkably, Viet Nam's exports to the U.S. increased by 13.6 percent to US$109.4 billion, to the EU up 16.7 percent to US$46.8 billion, to CPTPP member in the Americas up 8.7 percent to US$13.1 billion, and to the United Kingdom up 5.2 percent to US$6.1 billion./.