Viet Nam top Group A, advance to SEA Games semi-finals
VGP — Viet Nam advanced to the 32nd SEA Games women's football tournament's semi-finals as the leading team of Group A in Phnom Penh, Cambodia.
May 10, 2023 3:31 PM GMT+7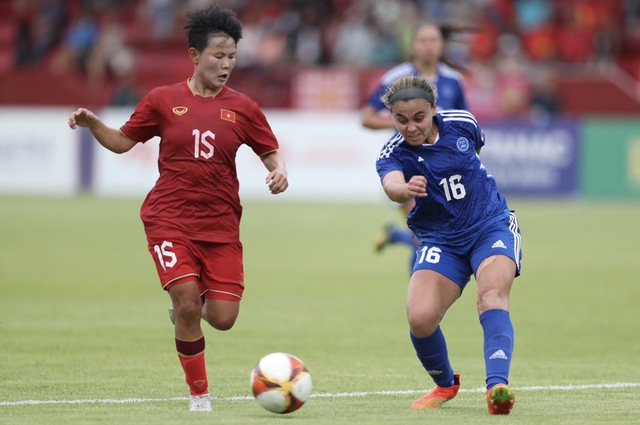 Despite going down 2-1 against the Philippines in the last qualification round match on May 9, Viet Nam secured the No 1 place due to their better goal difference.

The Southeast Asian champion Philippines started the game on the front foot with Sarina Bolden netting from the penalty spot in the 12th minute.
Viet Nam struck back to level the score in the 40th minute through Nguyen Thi Bich Thuy.
The match looked headed for a stalemate but Hali Long scored the winner in the 82nd minute only for the Philippines to suffer the heartbreak of missing out on the semi-finals at the final whistle.
"High ball is weak point of Viet Nam. It is the main reason leading to our loss to the Philippines. But loss is sometime good because no team can win every match. Through a loss we can find our problems to fix and get back stronger, " said coach Mai Duc Chung of Viet Nam.
"We have practice to resist high balls but my defenders still make mistakes. We have to work more on it."
Having same six points, Myanmar, who breezed 5-1 past Malaysia on May 9, and the Philippines were second and third.
The semi-finals on May 12 will see defending champions Viet Nam playing Cambodia, second-placed team of group B. Meanwhile Myanmar will face Group A top team Thailand .
"We will watch them and make up plan to play Cambodia. We want a win to have a berth in the final," Chung said./.