Viet Nam to tighten aviation security during national holidays
VGP - The Civil Aviation Authority of Viet Nam has decided to increase security to Level 1 at five airports during the upcoming national holidays.
April 21, 2023 9:08 PM GMT+7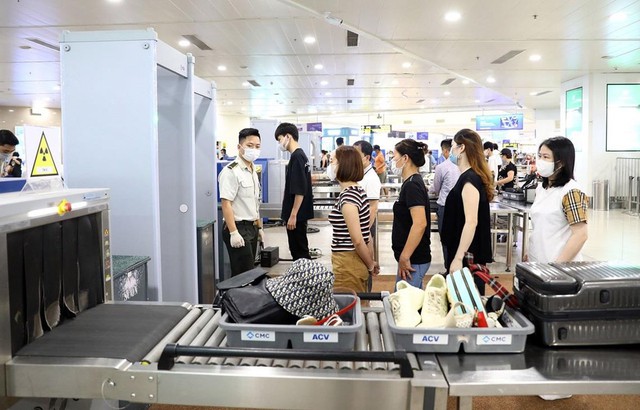 Specifically, security will be tightened at five airports including Noi Bai, Da Nang, Tan Son Nhat, Phu Quoc and Cam Ranh from April 29 to May 5.
Level-1 is applied when the country has significant socio-political events or faces complex developments in social order and political security.
Level 2 is applied when there is intelligence information about a plot to illegally interfere in civil aviation activities with unidentified place, target and time.
Level 3 is imposed when there is verified information about an illegal interference plot in civil aviation activities with specific places, targets and time.
In 2023, the anniversary of Hung Kings – the founders of the nation falls on April 29, 2023 and it will be followed by the Victory Day on April 30 and Labor Day on May 1. Civil servants and officials are entitled take five days off from April 29, until the end of May 3./.