Viet Nam – one of Asia's most dynamic economies: International media
VGP - Viet Nam has emerged as one of Asia's most dynamic economies in recent years, despite global uncertainties.
May 30, 2023 5:45 PM GMT+7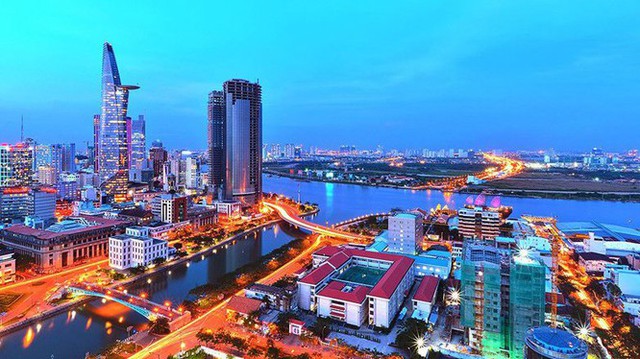 Viet Nam's economy faces many challenges, especially a decrease in external orders due to impacts from the global economy.
However, the S-line country tries to overcome difficulties by attracting foreign investment and boosting domestic demand to maintain sustainable growth in the second half of this year. This is the opinion of the international media last week.
Due to a challenging global economy, companies in Asia-Pacific are turning to Viet Nam and the Philippines to find affordable skilled talent, according to Singapore's Business Times.
The newspaper said that the search for candidates in these two countries in the first quarter of this year increased by 300 percent compared to the same period last year.
Meanwhile, the reputable financial channel CNBC quoted Dragon Capital's leader as saying that many foreign investors have returned to Viet Nam and Viet Nam's growth deceleration in the first half of 2023 was only temporary.
Notably, according to Professor David Dapice - Senior Economist, Ash Center, Harvard University, Viet Nam's medium-term growth potential is not bad. This is because FDI inflows continue to pour into Viet Nam and abundant human resources boost Viet Nam's growth.
In the same vein, World Bank's senior economist in Viet Nam, Dorsati Madani, assessed that Viet Nam's growth would be more sustainable in the second half of the year when the US and EU economies began to recover, leading to the rise of Viet Nam's commodity exports.
In general, the Korea Times said that Viet Nam is rising to become a power in Southeast Asia. Accordingly, Viet Nam exhibits stable and outstanding growth, thanks to its young, diverse population and skilled workforce.