Viet Nam can return to high growth rates over mid-term: IMF
VGP - Viet Nam can return to high growth rates over the medium term supported by structural reforms, according to a report released by the International Monetary Fund (IMF) on September 27.
September 28, 2023 3:36 PM GMT+7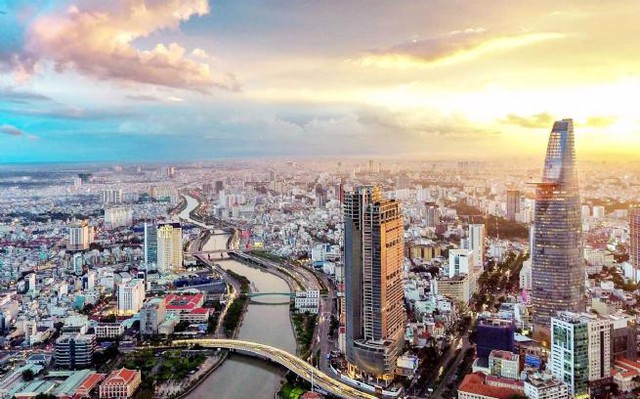 The Executive Board of the International Monetary Fund (IMF) concluded the 2023 Article IV Consultation1 with Viet Nam.
The IMF noted that Viet Nam experienced a robust post-pandemic economic recovery in 2022 thanks to strong economic fundamentals and prudent public health management during the pandemic.
GDP rose by a historically high 8 percent-the highest since the 1990s-driven by strong domestic and external demand. Average inflation was kept at 3.2 percent, well below the (4 percent) inflation target, although price pressures picked up during the year.
The recovery was cut short, however, as strong headwinds hit the economy in late 2022 and during the first half of 2023.
Liquidity, foreign exchange, and inflationary pressures have eased, but growth decelerated significantly and is expected to slow to 4.7 percent in 2023-supported by a rebound in exports and expansionary (especially fiscal) policies. Inflation is expected to remain contained below the 4.5 percent ceiling.
The IMF predicted Viet Nam's GDP growth would hit 5.8 percent in 2024.
Addressing the multiple headwinds affecting the economy calls for a comprehensive, multi-pronged response by the government, highlighted the financial institution.
In addition, Viet Nam should implement far-reaching reforms to meet its ambitious medium- and long-term objectives of sustained high and green economic growth, suggested the IMF.
Achieving the ambitious medium-term growth and climate goals will require accelerating reforms to improve the business environment, critical infrastructure, and human capital, it recommended./.