Viet Nam among Southeast Asia's most powerful magnets for FDI: Global Finance
VGP - An array of investor-friendly attributes are turning Viet Nam into one of Southeast Asia's most powerful magnets for foreign direct investment (FDI).
September 26, 2023 6:19 PM GMT+7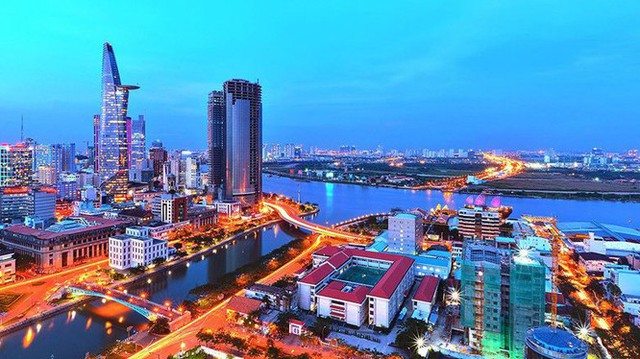 The above statement was highlighted in an article themed "Viet Nam's Great Expectations" recently released by U.S.-based Global Finance Magazine.
According to the magazine, Viet Nam enjoys a wealth of the features that foreign capital has come to love.
In an aging world, it boasts almost uniquely favorable demographics, as 40 percent of its population of 100 million are under 25.
It has a 1,300-kilometer land border with China, and therefore direct access to that market of 1.2 billion consumers; low wage costs; and a large, well-educated labor force.
Its manufacturing base, meanwhile, benefits from the problems of its neighbor to the north, and through its membership in ASEAN, it has tariff-free access to 800 million more people across Southeast Asia.
"The 2023 outlook for the business environment in Viet Nam shows promising signs of improvement," says Thierry Mermet, CEO of Source Of Asia (SOA), a consultant to companies looking for business opportunities in Viet Nam and ASEAN.
Longer term, he said, Viet Nam is really cementing its position as one of the top three places where European business leaders want to invest.
According to the Business Confidence Index report from EuroCham, he noted, 3 percent more leaders have picked Viet Nam as one of their top three investment choices. It's a solid indicator that we're on the right track.
Ninety countries have invested in Viet Nam in the first half of this year; the top five are Asian countries, with South Korea in first place, accounting for US$81 billion and Singapore second with US$72 billion.
Japan follows in third position with nearly US$70 billion committed. Notably, while the U.S. trails in seventh position in terms of investment capital, it is also Viet Nam's first key export partner, accounting for almost US$110 billion in 2022, noted the magazine.
Another indicator of Viet Nam's pull is homegrown electric vehicle manufacturer VinFast, which recently became the world's third-largest automaker by market capitalization, behind Tesla and Toyota.
With shares surging 20 percent, VinFast's valuation hit an impressive US$191.2 billion, noted Barry Elliott, vice president of Tomkins Ventures and a supply chain guru long active in Viet Nam.
This not only signals a promising future for the EV industry in Southeast Asia in general, but also exemplifies Viet Nam's emerging prowess in manufacturing. VinFast now has plans to establish a plant in North Carolina.
Since 2020, Viet Nam has been one of the preferred destinations for Japanese firms choosing to shift their production to the ASEAN region in the first round of subsidy allocations, Elliott shared, adding that this trend continues.
Moreover, Viet Nam is now moving up the value chain from shoes and garments toward high tech, including Vietnamese fintechs such as payment providers Momo, ZaloPay, and VNPay, and foreign startups./.