Two new plant species discovered at Vu Quang National Park
VGP – Scientists have announced the discovery of two new species of the Lasianthus genus in the family Rubiaceae at Vu Quang National Park in Viet Nam's central province of Ha Tinh.
April 10, 2023 8:52 PM GMT+7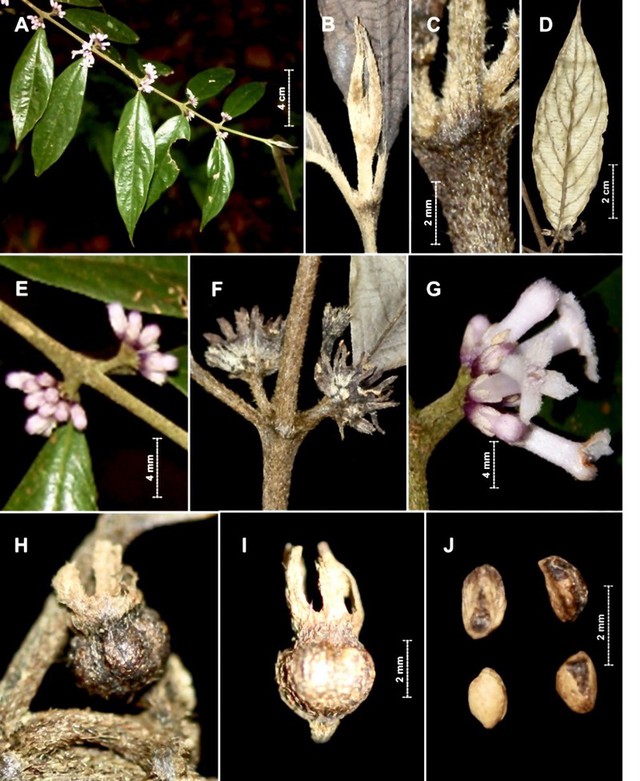 These are 2 of 40 species of new Lasianthus to science. They were published as a book with ISBN code in a volume and separate issue of the 150-page International Specialized Journal Phytotaxa (New Zealand) on January 26, 2023.
The two species, Lasianthus vuquangensis and Lasianthus hatinhensis were named after the two geographical names Vu Quang and Ha Tinh. The discovery and addition of 2 new species for science confirm the very high biodiversity at the "ASEAN Heritage Park".
The discovery resulted from joint efforts between Vu Quang National Park, the Vietnamese Academy of Forest Sciences, and Japan's Kyushu University.
Lasianthus vuquangensis is found at the height of 1,000-1,240 metres above sea level, while Lasianthus hatinhensis lives at an altitude of 1,600-1,800 metres above sea level.
The two Lasianthus species were discovered in June 2016.
However, it was only until early 2023 that they were fully described and announced by the Institute of Tropical Biology under the Viet Nam Academy of Science and Technology and the Tropical Biosphere Research Centre, University of the Ryukyus, in the work "A revision of the genus Lasianthus Jack (Rubiaceae) from Viet Nam", featuring 40 new Lasianthus species found in Viet Nam.
Vu Quang National Park is one of the places with the richest biodiversity in Viet Nam. It was named an ASEAN Heritage Park in July 2022.
With its biodiversity, Vu Quang National Park was officially declared and awarded the title of "ASEAN Heritage Park" by the AHP Council, ASEAN Center for Biodiversity (ACB) at the 6th ASEAN Heritage Parks (AHP) Conference taking place in Pakse, Laos' Champasak province in October 2019.
In July 2022, it received the Viet Nam Environment Award from the Ministry of Natural Resources and Environment./.