Solidarity is key for ASEAN to maintain stability amid global volatility
VGP – Solidarity is the decisive factor determining the success of ASEAN over the last 55 years of the bloc's history and the power for ASEAN to maintain stability in the current global volatility, said Prime Minister Pham Minh Chinh.
November 11, 2022 2:28 PM GMT+7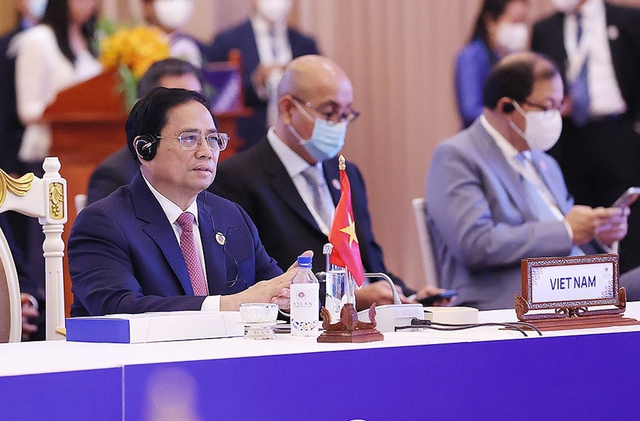 Pham made the above statement at the 40th ASEAN Summit in Phnom Penh, Cambodia on Friday morning.

He affirmed Viet Nam stands ready to work closely with Cambodia and other ASEAN Member States to ensure the success of the ASEAN summits and related summits.
The Prime Minister suggested ASEAN should organize a high-level forum to foster partnership on recovery and sustainable growth in the region in the first half of 2023.
ASEAN needs to step up market opening, remove trade barriers, and strengthen vocational training, especially in newly-emerging economic sectors in order to enhance its resilience and effectiveness, said Pham.
ASEAN Member States should also promote cooperation in such areas like digital economy, green economy, and circular economy to make them the new development driving forces in the region, Pham said.
He expressed his support for Timor Leste to join ASEAN in accordance with the Association's current protocol.
Pham called on ASEAN to maintain its centrality, beef up full and effective implementation of the Declaration on the Conduct of Parties in the East Sea and, strive to conclude a practical and substantive Code of Conduct in the East Sea in accordance with international law, including the 1982 United Nations Convention on the Law of the Sea./.