Prime Minister requests expansion of visa waiver scheme to boost inbound tourism
VGP – Prime Minister Pham Minh Chinh requested expansion of Viet Nam's visa waiver scheme to boost inbound tourism while he was presiding over a national conference on tourism on March 15.
March 15, 2023 8:55 PM GMT+7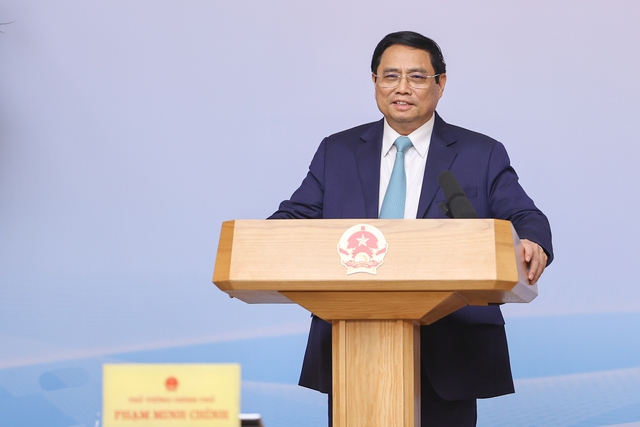 The Government chief tasked subordinate levels to amend and supplement entry and exit policies for international arrivals in the direction of increasing the number of countries to the current visa waiver scheme with longer duration of visa-free stay, and expanding e-visa program.
He also asked for creating favorable conditions for domestic and foreign airlines to open air routes from Viet Nam to key and potential tourist source markets.
Under the current policy, the Government unilaterally exempts visa for citizens from 13 countries, namely Russia, Japan, South Korea, Denmark, Norway, Finland, Sweden, the UK, France, Germany, Spain, Italy, and Belarus, with a duration of stay of 15 days. This policy is applicable until March 14, 2025 and may be considered for further extension.
The Government also reached agreements on bilateral visa exemption for ordinary passport holders of 12 countries: Chile, Panama, Cambodia, Indonesia, Kyrgyzstan, Laos, Malaysia, Singapore, Thailand, the Philippines, Brunei, and Myanmar.
Viet Nam welcomed 18 million turns of foreign arrivals in 2019 before being heavily hit by the Covid-19 pandemic.

Thanks to its great efforts to manage the pandemic, the Vietnamese Government decided to reopen borders to foreign tourists since March 15, 2022, becoming one of the first countries to resume inbound tourism in the world.
The number of foreign tourists reached nearly 3.7 million turns last year, with total revenue of VND495 trillion, or 23 percent higher than the initial whole-year target.
The Southeast Asian nation's tourism development index jumped eight places against 2019 to 52nd out of 117 economies on the 2021 Tourism Development Index, according to the World Economic Forum (WEF).
The WEF report further ascribed Viet Nam's improved ranking to its achievements in Covid-19 pandemic prevention, flexible adaptation as well as continuous efforts to develop safe tourism.
Viet Nam performed well in price competitiveness, safety and security, air transport and port infrastructure as well as natural resources.
However, the country still needs to improve factors like tourist service infrastructure, prioritization for travel and tourism, and environmental sustainability, the report said.
The tourism sector targets to welcome 110 million visitors this year, including 8 million foreigners, and earning VND 650 trillion (US$ 27.65 billion)./.