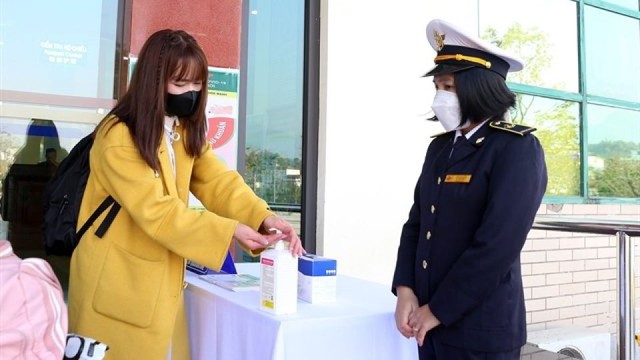 This is part of Viet Nam's effort to control the pandemic as the traditional Lunar New Year comes near.
The ministry also underlined the neccessity to accelarate health surveillance at medical facilities in order to early detect new and unexpected outbreaks.
Medical facilities and localities are responsible for working with Pasteur Institutes and competent hospitals to varify new sub-variants and evaluate disease risks.
Localities have to speed up vaccination for the elederly, people with chronic diseases, children aged from 5 to under 18, especially in big cities and tourism destinations with high number of foreign entrants.
The ministry also encouraged people to wear face masks disinfect hands with sanitizers.
Local authorities were asked to direct hotels and accommodations to allocate isolation areas for foreign tourists who are infected with COVID-19 with mild symthoms.
Earlier, Prime Minister Pham Minh Chinh ordered increased efforts in COVID-19 prevention and control as Lunar New Year and various festivals with crowded gatherings near.
Though the pandemic has been controlled in Viet Nam, the Government chief ordered the health ministry to continue closely monitoring the pandemic situation and coordinating with authorities to respond to the pandemic evolution proactively.
As of Monday morning, viet Nam reported more than 11.5 million cases of COVID-19 infections, including more than 92 recoveries and nearly 43,200 deaths, according to the health ministry.
More than 265.5 million doses of COVID-19 vaccines have been administered, including over 223.2 million shots to people aged 18 and above, said the ministry.
The Southeast Asian nation has recorded COVID-19 infections with Omicron BA.4, BA.5, BA.2.12.1, BA.2.74 and XBB sub-variants./.