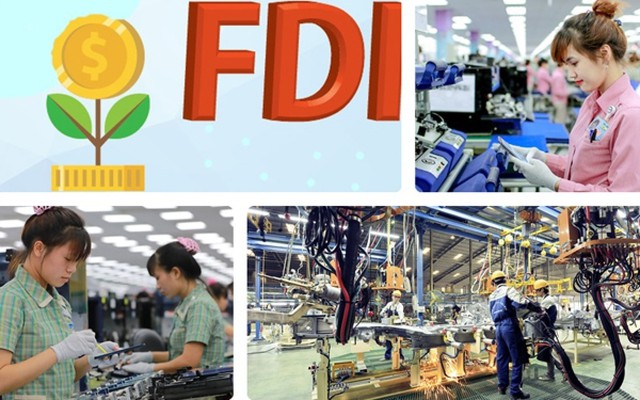 According to HSBC, when thinking of FDI and the benefits it can deliver, Viet Nam naturally stands out.
Since Viet Nam's Doi Moi reforms in 1986, the country has received substantial FDI inflows, turning itself into a rising star in the global manufacturing supply chain.
While much of the investment initially entered the lower value-add textile and footwear space, Viet Nam has quickly climbed up the value chain, growing into a key hub for electronics assembly.
Much of the success in tech is thanks to Samsung's multi-year FDI roadmap in Viet Nam: with an investment of US$18 billion over the last two decades, half of Samsung's global smartphone production is from Viet Nam.
This has also incentivized other tech giants, particularly Apple, to expand their operations.
Greenfield FDI rose 40 percent year-on-year in the first eight months of 2023, with manufacturing alone accounting for 85 percent of new FDI. In particular, new FDI into manufacturing year to date has surprisingly exceeded those for the whole year in each of the past three years.
Despite a trade downturn, the trend provides hopes for Viet Nam to see a strong rebound when the cycle turns.
Moreover, Viet Nam has gained substantial FDI. As an example, new FDI into Viet Nam's manufacturing sector so far this year is already more than in each of the past three years.
FDI inflows to Viet Nam grew 8.2 percent year-on-year to nearly US$18.15 billion in the first eight months this year, official statistic data shows.
In the January-August period, there were 1,924 licensed projects with total registered capital of more than US$8.87 billion, up 69.5 percent and 39.7 percent in terms of projects and capital value compared to the same period last year.
Foreign investors pledged to add over US$4.53 billion to 830 existing projects while their total capital contributions and share purchases reached US$4.47 billion.
ASEAN keeps attracting FDI
The report also showed that ASEAN attracted a record high of almost 17 percent of global FDI in 2022, nearly double from four years ago. This achievement is a clear reflection of ASEAN's strong fundamentals, favorable demographics, and competitive supply chains.
Over the past 30 years, ASEAN has seen a bounty of FDI, thanks to the region's enormous growth potential, rising cost effectiveness, countless trade agreements and ongoing structural transformation, to name a few.
While the Asian Financial Crisis (AFC) dampened ASEAN's investment climate, the Global Financial Crisis (GFC) in 2008-09 was a significant catalyst to the region's FDI boom, as multinational companies searched for investment opportunities in fast-growing and cost-competitive economies.
Total FDI to ASEAN-6 has averaged nearly USS128 billion per year during 2010-19, approximately three times more than the average over the previous decade.
Similarly, net FDI averaged nearly US$53 billion per annum in the same period, almost four times higher than the average from the previous decade. In particular, the trend has intensified in the post-COVID-19 era.
Total FDI surprisingly rose 45 percent to around US$185 billion on average, with net FDI doubling to US$105 billion in a short span period of 2020-22./.