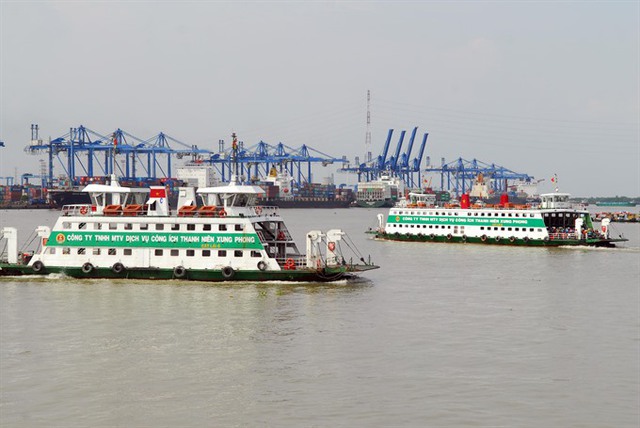 A waterway transportation agreement between Viet Nam and Cambodia that came into effect in 2011 has facilitated the passage of nearly 78,000 vessels and more than 406,000 sailors.
The volume of containers on the routes has increased by 20 percent each year to reach nearly 350,000 TEUS in 2021, and is expected to hit about 400,000 TEUS this year.
Transportation services have generated jobs and brought about US$60 million to businesses operating on those waterway routes each year.
As of October, around 100 enterprises, organizations and individuals had been operating waterway routes between Viet Nam and Cambodia.
According to data provided by the General Department of Viet Nam Customs, total two-way trade turnover reached more than US$5 billion in 2020, and over US$9 billion in 2021, with this figure is projected to hit US$10 billion by the end of this year.