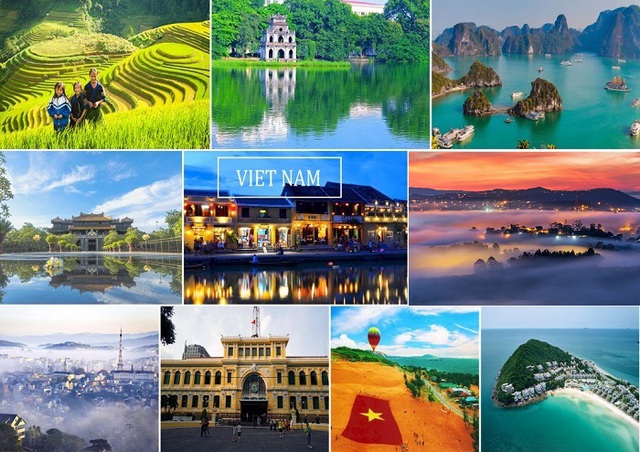 By the end of the first 11 months of 2022, the total number of domestic visitors reached 96.3 million, surpassing all forecasts and exceeding the number of 85 million domestic visitors in 2019 - before the pandemic.
However, the international tourism segment has been slow to recover. The total number of international visitors to Viet Nam was just over 2.95 million, or more than 50 percent of the target of five million visitors this year.
According to the Viet Nam National Administration of Tourism, in 2022, more than 70 percent of accommodation establishments have returned to normal operations. Room occupancy averaged 40 percent - 50 percent on weekends and around 70 percent on holidays.
But Viet Nam tourism is also facing many difficulties and challenges. In which, businesses are very lacking in financial resources to restore, expand and develop facilities, technology, and tourism infrastructure in localities and tourist destinations.
On the basis of analyzing the domestic and international context, the Viet Nam National Administration of Tourism has envisaged three development scenarios for Viet Nam's tourism, including: low growth and medium growth and high growth. In which, the medium growth scenario is preferred because of the highest feasibility.
Accordingly, the goal is that by 2025, Viet Nam's tourism will fully recover as before the pandemic (receiving 18 million international arrivals and 116 million domestic tourists).
With the international tourist market, Viet Nam needs to focus on taking advantage of markets that have opened and those restoring air connectivity.
Besides, the tourism industry needs to invest strongly to attract emerging markets with great potential and implement visa-free travel for European countries, Australia, New Zealand, Canada, and the United States. Additionally, we need to extend the stay for visa-free tourists to 30 days.
As for the domestic tourism market, Viet Nam has well controlled the epidemic. With the identification of the domestic tourism market as the focus and focus on exploiting this market, surely in 2023, domestic tourism will grow again and recover quickly./.