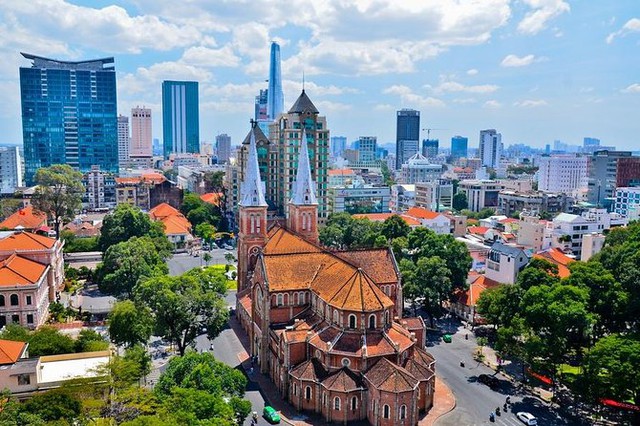 At a conference on carrying out the newly-approved resolution which was held by the HCMC Party Committee on July 15, Deputy Chief of the Government Office Nguyen Sy Hiep announced a decision No.850 of the Prime Minister on establishing the Steering Committee for implementing Resolution 98.
Under the decision, Secretary of the Party Committee of HCMC Nguyen Van Nen and the Minister of Planning and Investment Nguyen Chi Dung will be the deputy heads of the committee.
Members of the committee include 12 leaders of ministries and ministerial agencies.
The body is in charge of assisting the Prime Minister in implementing Resolution 98, putting forward to the Prime Minister directions and solutions to solve major interdisciplinary issues on the implementation of the Resolution.
The Steering Committee is responsible for directing ministries, departments, and agencies to organize the implementation of the coordination regulation and plan on carrying out the resolution in accordance with the assigned functions and missions, coordinate with each other closely and effectively in proposing solutions for implementing the resolution, promptly make reports of difficulties and challenges, propose and submit measures to the competent authorities for consideration and issuance of decisions to solve arising issues.

The committee is tasked to collect advices from organizations, experts, and scientists throughout the process of the implementation of the resolution and perform other specific missions related to the implementation of the resolution that is assigned by the Prime Minister.
Resolution No. 98/2023/QH15 was recently passed by the National Assembly on June 24 with effectiveness from August 1, 2023.

Resolution 98 sets out several breakthrough mechanisms for the development of Ho Chi Minh City on a wide variety of aspects. It is expected that, should the mechanisms be implemented properly in practice, Ho Chi Minh City will be "unleashed" and its development in the future.
In total, there are 44 mechanisms are stipulated in Resolution 98 in seven sectors including (i) investment management; (ii) State finance and budget; (iii) urban and natural resources and environment management; (iv) attracting strategic investors; (v) science and technology management and innovation; (vi) organizational structure of the City; and (vii) organizational structure of Thu Duc City./.