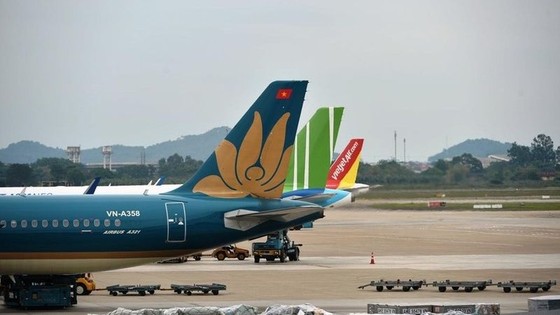 In 2019, before the Covid-19 pandemic broke out, four Vietnamese and 11 Chinese airlines operated 32 air routes linking 14 Chinese localities and five destinations in Viet Nam namely Ha Noi, HCMC, Da Nang, Phu Quoc and Nha Trang with the weekly frequency of about 240 flights.
Vietnamese airlines served 4.6 million passengers, accounting for 60 percent of the market share. China was the largest market for Viet Nam's tourism.
China started allowing its travel agencies to organize outbound tours to 20 selected countries from February. However, the list does not include Viet Nam.
Earlier, Vietnamese airlines planned to resume regular air routes to China from March 28.
The national flag carrier Viet Nam Airlines planned to resume five routes to China, including Ha Noi to Beijing and Chengdu, and Da Nang to Guangzhou, Shanghai and Chengdu starting in March.
Prime Minister Pham Minh Chinh suggested that Viet Nam and China should expand trade and tourism between the two countries during a recent reception for Secretary of Hainan Province Shen Xiaoming.
The Prime Minister took the occasion to ask China to include Viet Nam on its list of countries now available for tourism activities./.