Domestic airlines market in full swing
VGP – The number of domestic air passengers reached 20.8 million between January-June period, up 12 percent against the same period of 2019, according to the Civil Aviation Authority of Viet Nam (CAAV).
July 15, 2022 9:26 PM GMT+7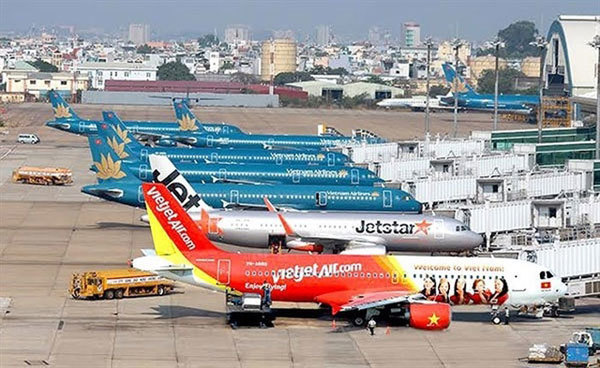 In June alone, the number of domestic air passengers jumped nearly 21 percent and 38.8 percent compared to the previous month and pre-pandemic levels, said CAAV, adding that seat occupancy rate for domestic air routes ranged from 85 percent to 87 percent.

As of June 30, five domestic airlines namely Viet Nam Airlines, Vietjet Air, Bamboo Airways, Pacific Airlines and Vietravel Airlines resumed nearly 60 air routes connecting Ha Noi, Da Nang, and HCMC.
Noticeably, the airlines raised the frequency of flights to Phu Quoc island – a popular tourist destination in the Southern province of Kien Giang – to 100 per day compared to only 72 in 2019.
The authority also reported that airlines handled 651,000 tons of cargos in the reviewed period, posting a year-on-year increase of 6.8 percent, and up 7 percent against 2019.
Regarding inbound travel, more than 30 foreign and four domestic airlines have exploited 96 international air routes connecting Viet Nam with 21 countries and territories namely the U.S., Japan, the Republic of Korea, China, Chinese Taipei, Hong Kong, Singapore, Cambodia, Thailand, Malaysia, Laos, the Philippines, Australia, Germany, France, the UK, UAE, Qatar, and India.
Four domestic airlines namely Viet Nam Airlines, Vietjet Air, Bamboo Airways, and Pacific Airlines have resumed 68 air routes to 16 countries and territories./.