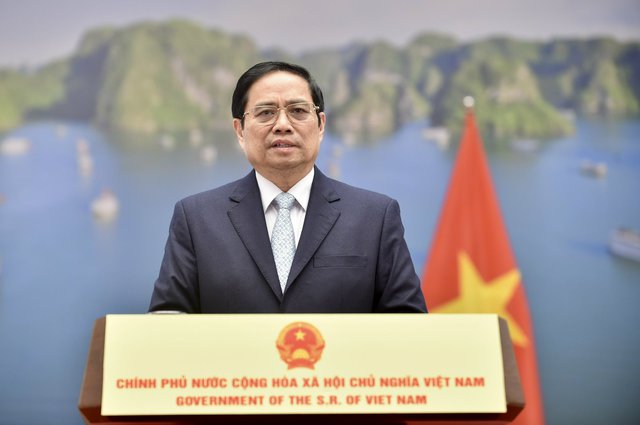 The PM made that statement in his video message sent to the roundtable on climate action which took place at the UN headquarters in New York, the U.S, on September 22.
Pham emphasized that Viet Nam has always been a responsible member of the UN and is determined to actively realizing its commitments with the highest responsibility.
He suggested development partners support Viet Nam in promoting technology transfer, providing preferential financial resources, fostering high-quality human resource and sharing experience in completing institution and administration.
Assistance from development partners may help the nation reach its targets in reducing greenhouse gas emissions, effectively coping with climate change, ensuring energy security, enhancing socio-economic development, handling social security issues and improving people's material and spiritual lives, he noted.
Pham expressed thanks to international partners, UN agencies and the UN Secretary-General for cooperating and supporting the country in adapting to climate change and promoting the negotiation process of establishing the Just Energy Transition Partnership.
The rountable, co-chaired by UN Secretary-General Antonio Guterres and Egyptian President, aims to unify awareness, promote strong political commitment on climate finance, reduce greenhouse gas emissions and accelerate energy conversion, heading to the 27th session of the Conference of the Parties (COP 27), which is scheduled to be held in Sharm el-Sheikh, Egypt in next November.
Addressing the event, Antonio Guterres highlighted the importance of technology transfer, mobilizing finance, enhancing capacity to help developing nations to realize international commitments on climate, especially obligations under the Paris Agreement on climate change.