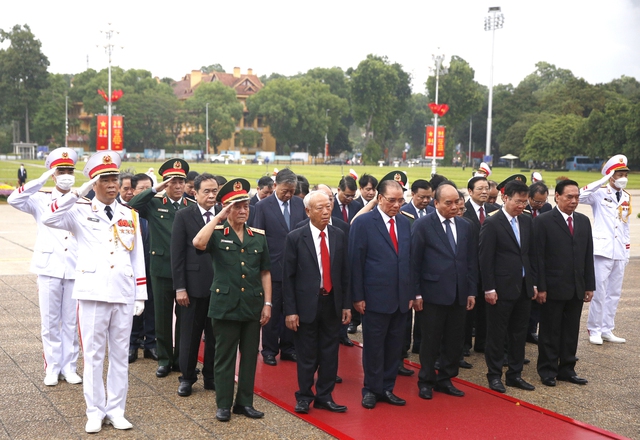 The delegation included President Nguyen Xuan Phuc, Permanent member of the Party Central Committee's Secretariat Vo Van Thuong, VFF Central Committee President Do Van Chien and a number of former Party and National Assembly leaders and leaders of ministries, sectors and central organizations, and others.
The delegation commemorated President Ho Chi Minh and recalled great contributions that President Ho Chi Minh made to the revolutionary cause of the Party and the nation.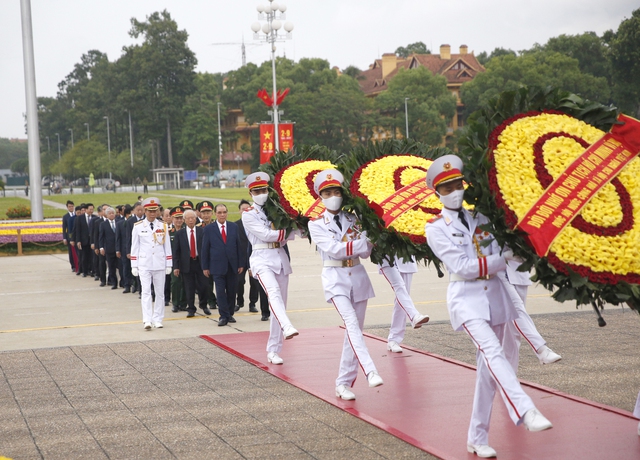 President Ho Chi Minh led the Vietnamese nation to success in the struggle for national independence.
On September 2, 1945, he read the Declaration of Independence, declaring to the world the foundation of the Democratic Republic of Viet Nam, now the Socialist Republic of Viet Nam.
Over the past 50 years, the President's testament has been the torchlight for Viet Nam's revolution.
President Ho Chi Minh was a talented leader, a national hero who devoted all his life to the national independence and freedom and happiness of the people while tirelessly striving for peace and progress in the world.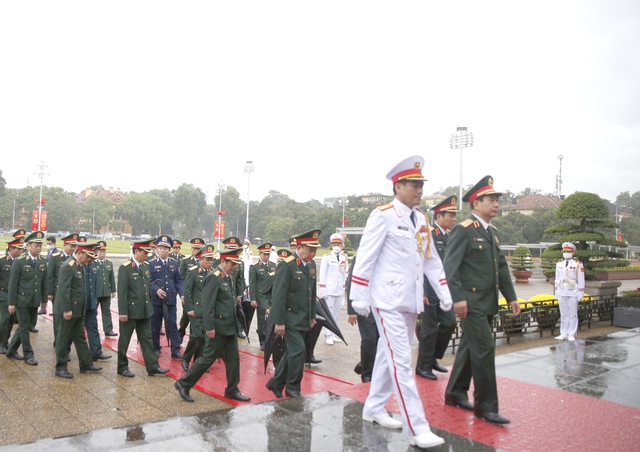 The same day, delegations from the Ministries of Defense, Public Security and Foreign Affairs, as well as the Party Committee and People's Committee of Ha Noi paid tribute to President Ho Chi Minh.