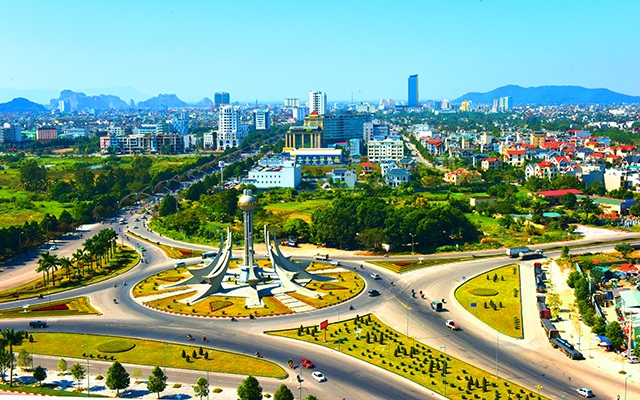 Deputy Prime Minister Tran Hong Ha has signed a decision approving Thanh Hoa provincial master planning for the 2021-2030 period, with a vision to 2045, with a view to turning the locality into a modern industrial province.
Accordingly, from now to 2030, Thanh Hoa province targets to attract more talents, improve the quality of human resource, enhance international economic integration, boost digital transformation, create breakthroughs in administrative procedure reform and improve the investment environment.
By 2030, the locality will become one of the major centers in the region and in the nation in terms of heavy industry, energy industry, processing and manufacturing, large-scale agriculture with high added value, logistics services, tourism, education and training, specialized health care, culture and sports.
The province aims to reach the Gross Regional Domestic Product (GRDP) growth of over 10.1 percent during the 2021-2030 period while the GRDP per capita will attain US$4,200 by 2025 and US$7,850 by 2030.
By 2030, Thanh Hoa will be developed into a key tourist center of Viet Nam, focusing on three main types of tourism which are sea tourism, community eco-tourism and culture and heritage tourism.
Thanh Hoa, located 150km from Ha Noi, ranks fifth nationwide in natural area with 27 administrative entities. With a population of nearly 3.7 million, Thanh Hoa is the third populous province in Viet Nam, behind Ha Noi and Ho Chi Minh City.
The province has a convenient location for transport. With abundant landscapes and natural resources, Thanh Hoa boasts advantages to develop agro-forestry-fisheries, industry, construction, services and tourism.
In 2022, Thanh Hoa posted GRDP growth of 12.51 percent, ranking seventh nationwide, and raised the GRDP per capita to US$2,924.