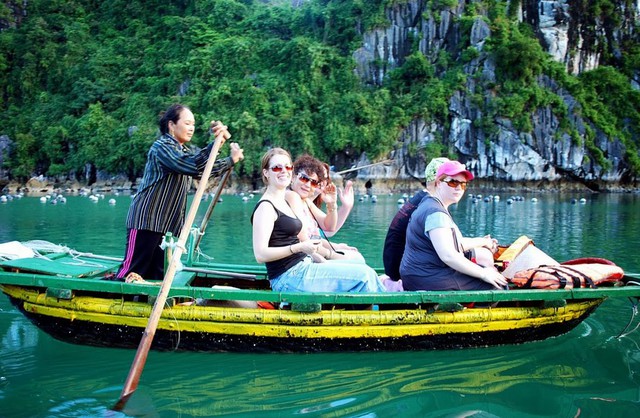 This new policy, if any, shall be submitted to the National Assembly for consideration and approval.

Last March, the Ministry of Public Security proposed that e-visa holders might be able to stay in Viet Nam for up to 90 days instead of the current 30 days.
This is part of the draft law amending and supplementing a number of the Law on Foreigners' Entry into, Exit from, Transit Through, and Residence in Viet Nam.
The move aims to attract more foreigners to visit the country and seek investment and business opportunities, creating a driving force to promote socio-economic development in general and the tourism industry in particular.
Under the current policy, citizens of 25 countries can travel to Viet Nam without having to apply for a visa, with visitors allowed to stay between 14 and 30 days on average.
Specifically, Government unilaterally exempts visa for citizens from 13 countries, namely Russia, Japan, South Korea, Denmark, Norway, Finland, Sweden, the UK, France, Germany, Spain, Italy, and Belarus, with a duration of stay of 15 days. This policy is applicable until March 14, 2025 and may be considered for further extension.
The Government also reached agreements on bilateral visa exemption for ordinary passport holders of 12 countries: Chile, Panama, Cambodia, Indonesia, Kyrgyzstan, Laos, Malaysia, Singapore, Thailand, the Philippines, Brunei, and Myanmar.
Viet Nam decided to fully reopen borders to foreign tourists since March 15, 2022, becoming the first country in Southeast Asia to make such kind of decision. However, the recovery rate of the tourism industry is the lowest throughout the region./.