E-visa stay period may be extended to 90 days
VGP - The Ministry of Public Security has recently proposed that e-visa holders might be able to stay in Viet Nam for up to 90 days instead of the current 30 days.
March 24, 2023 8:42 PM GMT+7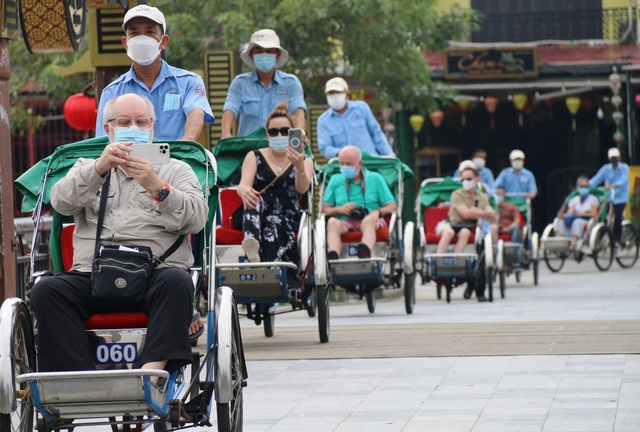 This is part of the draft law amending and supplementing a number of the Law on Foreigners' Entry into, Exit from, Transit Through, and Residence in Viet Nam.
The move aims to attract more foreigners to visit the country and seek investment and business opportunities, creating a driving force to promote socio-economic development in general and the tourism industry in particular.
The Government will decide on the list of countries and territories whose citizens are granted e-visas and the list of international border gates where foreigners are allowed to enter and exit with e-visas.
An electronic visa, single entry, is currently being granted to citizens from 80 countries via Viet Nam's National Web Portal on Immigration.

The amended law, penned by the Ministry of Public Security, also seeks to extend the visa-free duration of stay to 30 days (from the current 15 days) for citizens from countries that Viet Nam has unilaterally waived visa requirements.
Currently, citizens from Belarus, Germany, Denmark, Norway, Russia, France, Finland, Spain, Sweden, Italy, the UK, Japan and South Korea shall not be required to apply for visa to visit Viet Nam if their duration of stay is not longer than 15 days.
The ministry also sustains tourist visa validity at three months.
The ministry is seeking public comments on the amended law, and the bill is set to be put on the table for discussion at the fifth and sixth plenary sessions of the 15th-tenure National Assembly in May and October this year.

Despite being one of the first Southeast Asian countries to reopen borders to international tourists, Viet Nam remains far behind its neighbors in receiving tourists.
In 2022, Viet Nam welcomed 3.66 million foreigners compared to the preset target of five million and significantly less than the record of over 19 million tourists the country received in 2019.