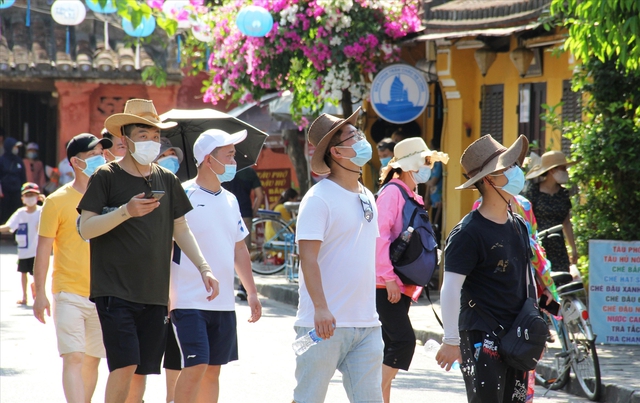 In the first five months, Viet Nam greeted 365,300 foreign arrivals, or a 4.5 fold rise against the same period last year.
The GSO attributed the increases to tourism reopening and resumption of international flights to Viet Nam on the occasion of the SEA Games 31.
However, the number of foreign arrivals in May was 95 percent lower than the same period in 2019 when the COVID-19 pandemic yet broke out.
According to the latest report on May 24, 2022 of World Economic Forum (WEF), the Travel & Tourism Development Index (TTDI) of Viet Nam in 2021 was ranked placed 52th, up 8 places from 2019.
The ranking of Viet Nam's tourism industry is evidence of the country's successful management of the pandemic its decision to reopen borders to foreign arrivals, as well as the as the vitality of Viet Nam's tourism industry to recover and develop.
Foreign arrivals entering Viet Nam via all border gates have been no longer required fill and submit health declaration forms from April 27.
The Southeast Asian country also decided to scrap the COVID-19 test requirement for foreign visitors from 00:00am of May 15./.