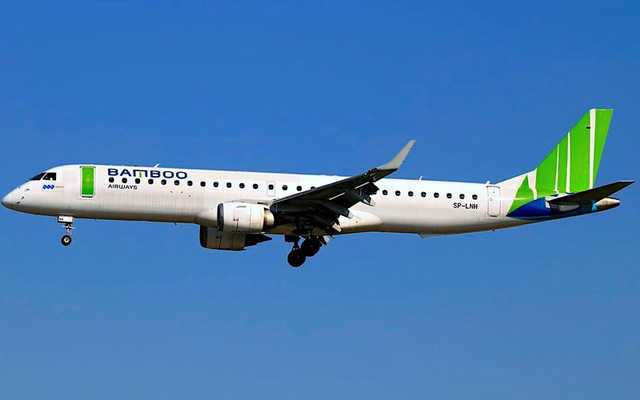 The air route not only helps shorten travel time between the two localities but also paves the way for attracting investment and promoting tourism, thus contributing to local socio-economic development.
The Ha Noi-Ca Mau route is one of the longest road trips in the country, with a distance of more than 1,900 kilometers. Previously, passengers had to travel for days by road and waterway, or by connecting flights.
Ca Mau is the 22nd airport served by Bamboo Airways and the company will use the 98-seat Embraer E190 to cover the route.
Ca Mau welcomes more than 1.5 million arrivals every year, however, the Ca Mau Airport only operates two flights to Ho Chi Minh City. Its throughput is 35,000-40,000 passengers per year, far below its full capacity of 200,000 a year.