Southernmost Ca Mau Province Offers Visitors Unforgettable Experiences
VGP – Viet Nam's Southernmost province of Ca Mau is unique land as its three sides face the sea and its Ca Mau Cape is the only place in the country where visitors can observe sunrise on the East and sunset on the West.
April 23, 2021 3:36 PM GMT+7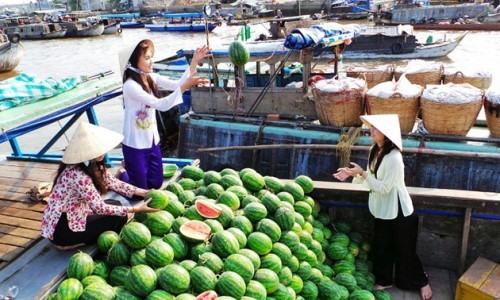 Ca Mau floating market
Located on the end of the Ganh Hao river is Ca Mau floating market where local people meet daily to trade all kinds of goods with most of them being the fruits of the region such as durian, mango, rambutan, and pineapple. The market's busiest time is between 2 and 3 am.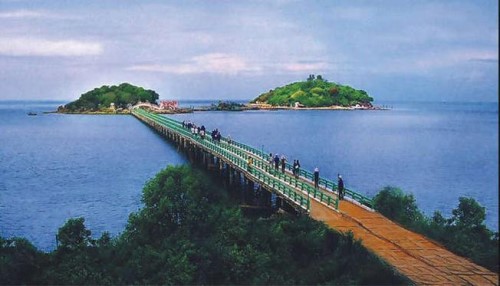 Hon Da Bac
Hon Da Bac, away from Ca Mau City about 50km, includes Hon Ong Ngo, Hon Da Bac, Hon Da Bac Le. Its highest point is about 120 meters above the sea level. Walking on Hon Da Bac, passengers will encounter the Tien hands, Tien
footprints, Tien wells, tiger feet. On the east top of Hon Da Bac there are big rocks and its surfaces are quite wide. The gap between two rocks with a deep pit like shaped foot. The legend said that, it is Tien foot, this rock field is Tien yard.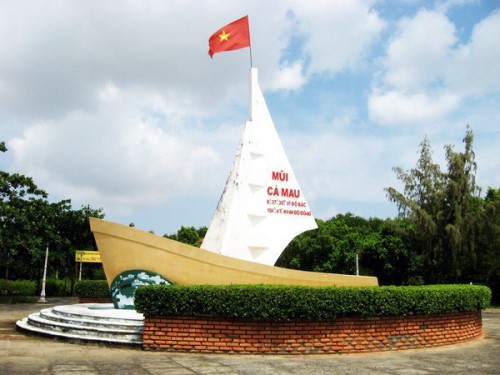 Ca Mau Cape

Ca Mau Cape is about 100 kilometers from Ca Mau where one can see the sunrise in the East and the sunset in the West. The cape has a boat-shaped monument marking the national border, and a 20m-high tower from which one can look out on the immense blue sea and green forest.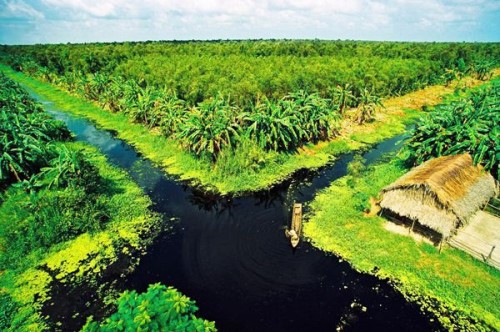 U Minh Ha National Park

Ca Mau Province is also the only locality in the Southwest having two national parks including U Minh Ha National Park and Mui Ca Mau National Park with rare flora and fauna, from Rhizophora apiculata, Bruguiera cylindrica and Sonneratia, to fish, shrimp, sea snails, oysters, and mangrove clams.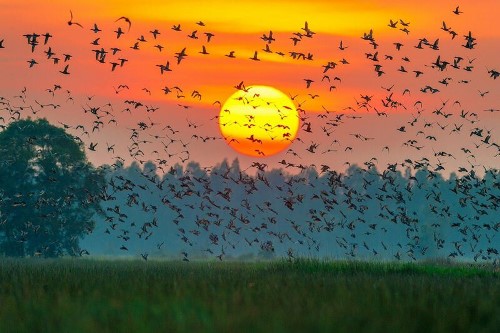 Ca Mau Bird Garden

Ca Mau Bird Garden is located in Dam Doi District, 45km south-east of the Ca Mau City. The 3.1ha garden has about 53 species and 6,600 birds. The number of wild birds at the garden can reach more than 10,000 in the peak reproductive season. Most of the birds are little egret, Chinese pond heron, great egret, little cormorant, black-crowned night heron, darter and grey heron.

By Thuy Dung