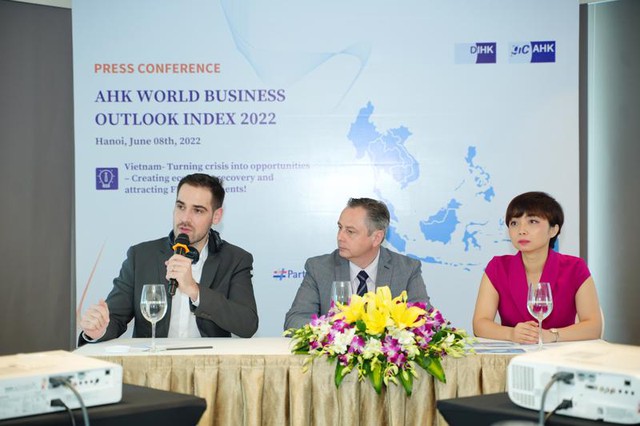 The survey was conducted by the German Chambers of Commerce Abroad, Delegations and Representative Offices (AHKs).
Over 64 percent of them expect their businesses to develop better in the next 12 months.
The survey noted that Viet Nam's border reopening and the Government's drastic and timely policies have created a boost for post-pandemic economic recovery.
German businesses are more optimistic about economic development in Viet Nam over the next 12 months than they were in the autumn of last year.
More than 46 per cent of them plan to recruit more employees in the coming year.
The surveyed businesses also demonstrate that the most important factors for their trade and investment decisions in Viet Nam are political stability, availability of skilled workers in technical and non-technical fields, and transport and logistics.
Speaking at the event, Chief Representative of AHK Viet Nam Marko Walde said that the nation has an important position in the flow of international trade.
Among the 10 ASEAN member states, Viet Nam is one of the four countries participating in the CPTPP, and together with Singapore, it is the only two countries with a free trade agreement with the EU so far, he underscored.
More importantly, the advantage with Viet Nam as a production base also lies in the fact that German and European enterprises could set up enterprises with 100 percent-foreign capital, hardworking and inquisitive workers, as well as the close economic, social and cultural connections between the two countries.