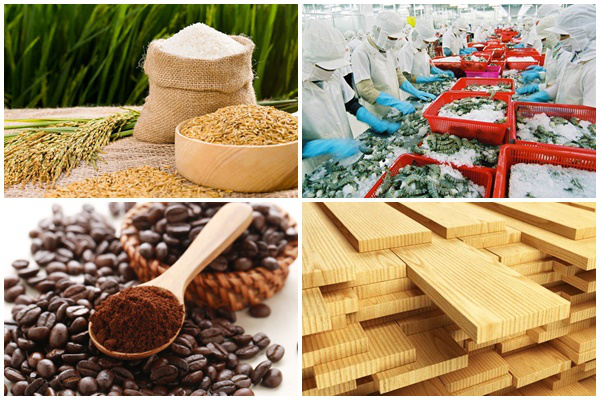 Of the figure, agriculture, forestry and aquatic exports reached US$7.4 billion, US$5.9 billion and US$3.6 billion, respectively up 10.5 percent, 4.9 percent and 43.7 percent, according to the Ministry of Agriculture and Rural Development.

In April alone, export value of farm products rose 11.2 percent on year to US$4.8 billion, the ministry added.
Key farm export items over the reviewed period include timber (US$5.5 billion, up 4.5 percent), coffee (US$1.7 billion, up 59.4 percent), (shrimps US$1.3 billion, up 38.6 percent), (tra fish US$894 million, up 89.6 percent), (rubber US$869 million, up 10.9 percent) and cassava (US$574 million, up 29.5 percent).
The U.S. remained the largest importer of Viet Nam's farm products with US$4.9 billion, making up 27.3 percent, followed by China (US$3.2 billion), Japan (US$1.3 billion) and the Republic of Korea (US$822 million).
The Southeast Asian nation's farm products were mainly exported to Asian market with 41 percent while America and Europe account for 29.7 percent and 12.8 percent, respectively.