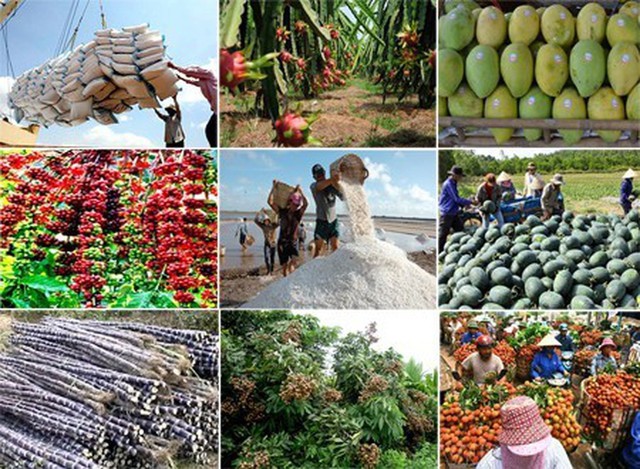 This figure is 9.5 percent less than the same period last year.
However, the decline in the export value of several key sectors has slowed down while some others recorded robust growth.
Specifically, overseas shipment of fruits and vegetables valued US$ 3.45 billion followed by rice US$ 3.17 billion, cashew nuts US$ 2.23 billion, and coffee US$ 2.89 billion.
Meanwhile, prices of some items also hit a record high, with rice at times reaching US$ 650 per ton while the average price for the January-August period was US$ 542 per ton, up 11.5 percent from last year.
It is only half a month away from the end of the third quarter, so the eight-month results are the foundation for the agriculture sector to accelerate exports in the time ahead.
In the first eight months of 2023, durian exports have already surpassed US$1 billion while the U.S. also recently gave the greenlight to the import of Vietnamese coconuts — a key fruit grown in many localities in the Mekong Delta.
MARD plans to closely monitor the climate and hydrometeorology until the end of the year in order to instruct and direct suitable crops and planting structures in a punctual manner.
It will prioritize the development of domestic consumption and export markets, particularly in the areas of international cooperation and market liberalization
The ministry will also utilize FTAs, particularly the CPTPP and EVFTA, to promote the export of essential agricultural products and assist businesses in signing new export contracts and coordinate efforts to promote the protection of trademarks and geographical indications for potential Vietnamese exports./.