China is largest importer of Vietnamese agricultural products
VGP - China was the largest importer of Viet Nam's farm produce over the first two months of this year, with a turnover of US$1.27 billion, according to the Ministry of Agriculture and Rural Development (MARD).
March 02, 2023 6:29 PM GMT+7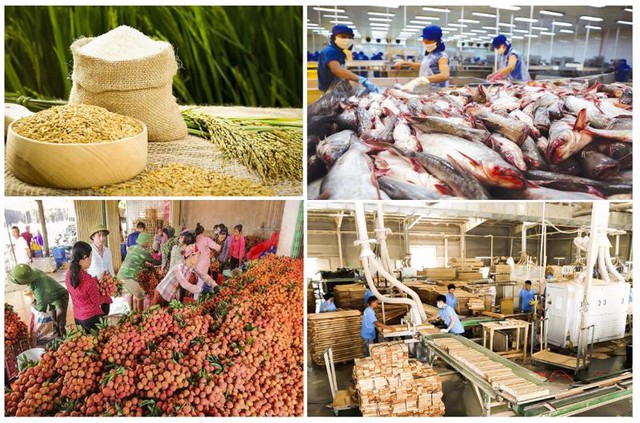 It was followed by the U.S. with US$1.19 billion, Japan US$563 million and the Republic of Korea US$302 million.
Viet Nam's agro-forestry-aquatic product export and import turnover reached nearly US$12 billion in two months, down 16.8 percent against the same period last year.
Of the figure, export turn over reached around US$6.28 billion while import value stood at US$5.72 billion. This results in a trade surplus of roughly US$559 million.
In February alone, the nation gained over US$3.4 billion from exporting agro-forestry-aquatic products, up 18.1 percent compared to the previous month and a year-on-year increase of 5.7 percent.
Exports of major farm produce hit nearly US$1.79 billion, a rise of 25.9 percent. That of major forestry products reached about 872.1 million, down 10.7 percent. Aquatic products reached nearly US$550 million, down 13.1 percent, while animal husbandry was roughly US$29 billion, up 46.5 percent.
Key export items in February included timber (US$1.61 billion), coffee (US$703 million), vegetables and fruits (US$592 million), rice (US$417 million), rubber (US$394 million) and cashew (US$327 million).