Party Central Committee wraps up mid-term meeting
VGP - The 7th plenum (mid-term meeting) of the 13th Party Central Committee wrapped up on Wednesday morning.
May 18, 2023 8:50 AM GMT+7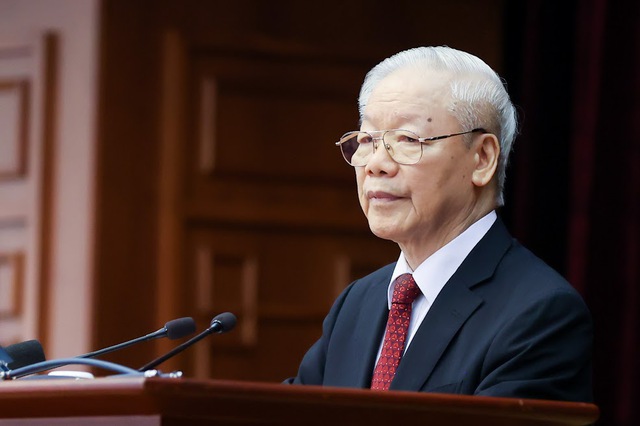 On behalf of the Politburo, Party General Secretary Nguyen Phu Trong delivered the closing speech reviewing the first half of the 13th tenure.
The Party chieff highlighted remarkable achievements in terms of culture and society; defense, security, and diplomacy; along with the building of the law-governed socialist State of Viet Nam.
The fight against corruption and negative phenomena has been promoted in a strong, methodological, concerted, drastic, and clearly effective manner like in the recent past, creating a prominent hallmark, winning over high consensus in the entire society, he said.
However, the General Secretary also pointed out certain shortcomings, problems, and lessons in the reform of leadership methodology and working style.
General Secretary Nguyen requested that due attention must be paid to reinforcing the macro-economic foundation, controlling inflation, improving the internal strength and self-reliance of the credit institution system and the monetary, real estate, stock, and corporate bond markets.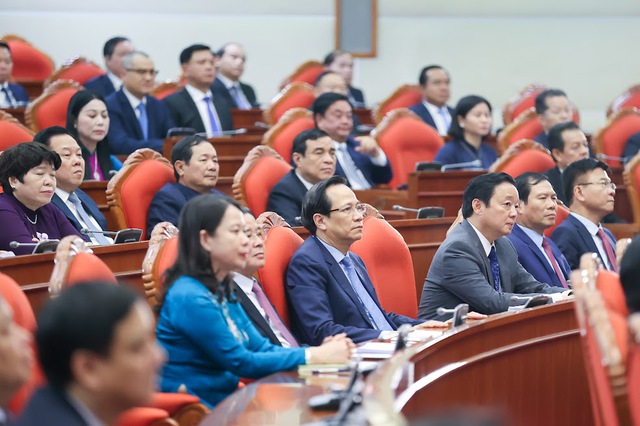 Priority should be given to improving the investment and business climate and effectively dealing with difficulties, shortcomings, and weaknesses of the economy, he added.
Nguyen called for stepping up the building and rectification of the Party and political system, the combat against corruption and negative phenomena, and the perfection of laws, mechanisms and policies to prevent corruption.
General Secretary Nguyen also voiced some directions about the preparation for all-level Party congresses ahead of the 14th National Party Congress.
The mid-term meeting from May 15 to 17 held vote of confidence on members of the 13th-tenure Politburo and Secretariat, and considered other important matters.
Participants analyzed the new situation with both opportunities and challenges to put forth policies and decisions for the second half of the term.
They also reviewed and rolled out decisions on various issues of great significance to the completion of the political tasks of the 13th Party Central Committee from now to the end of the term./.