Over 2.8 million mobile phone subscribers have information verified
VGP - As of mid-May, 2.8 million out of 3.84 million mobile phone subscribers had their information verified following the plan of the Ministry of Information and Communications.
May 17, 2023 4:54 PM GMT+7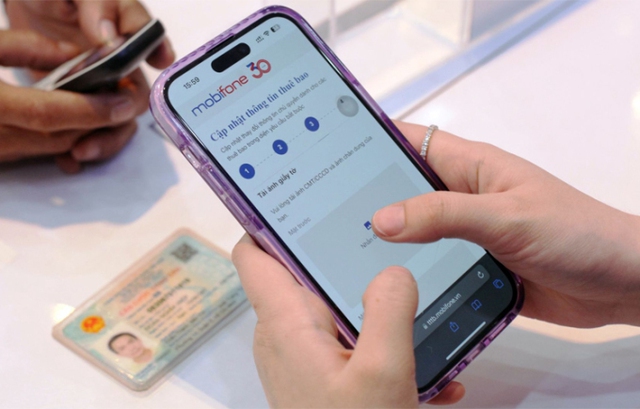 The verified mobile phone subscribers accounted for 74.21 percent after the mobile phone information verification campaign was launched in April 1.
Meanwhile, over 985,000 others with unverified information were withdrawn after May 15.
According to the authorities, mobile phone information verification has received public consensus, and users are aware of the importance of verification.
Mobile users are advised to follow the verification request to avoid SIM card withdrawal. Subscribers can text 'TTTB' to number 1414 without fees to know if the subscription is verified.
In 2022, the Government ordered that every active mobile phone number must be linked to the national population database.
All mobile subscriptions need to provide accurate personal information of owners, including name, identification number and profile picture.
Phone numbers with incorrect information received a notification from the mobile carriers.
The regulation aims to help protect the interests of customers using the service and limit the number of junk SIMs in the market.
Viet Nam has 127 million mobile phone numbers in use, 96 percent of which belong to either Vinaphone, Viettel or MobiFone, according to the Viet Nam Telecommunications Authority./.