Open dialogues help boost foreign investment inflows
VGP - Viet Nam is among charming investment destinations in the eyes of foreign players thanks to open dialogues between the Vietnamese Government and the business community, said EuroCham Chairman Alain Cany.
January 25, 2023 6:36 PM GMT+7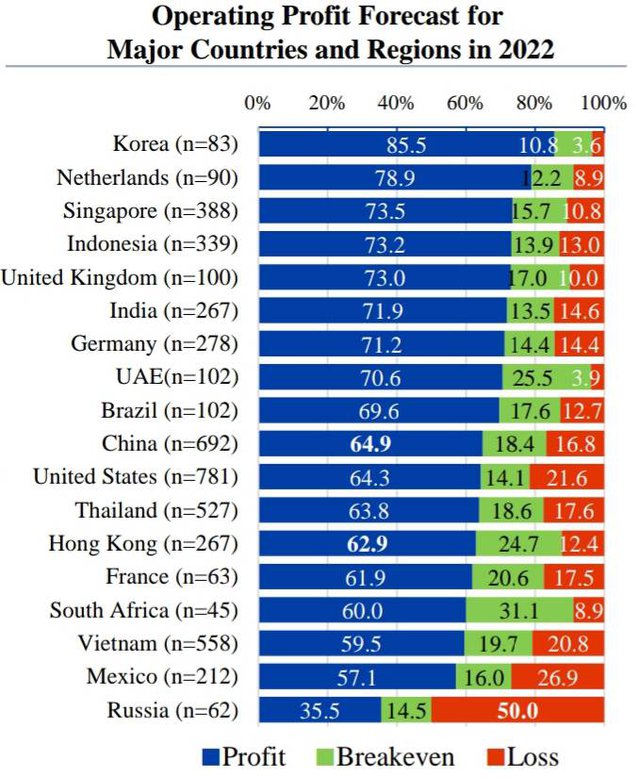 The EuroCham Chairman made the assessment during an interview with Forbes Viet Nam.
Last year, Viet Nam became Asia's fastest-growing economy in the context of the global economy faced a lot of difficulties and challenges and bleak prospects. The outcomes have consolidated confidence of foreign investors in the investment environment in Viet Nam.
Stable investment environment
A series of internationally financial institutions and experts attributed the 8.02 percent GDP growth rate in Viet Nam to effective economic management policies of the Government in the post-pandemic period, especially disease containment efforts in order to faciliate business recovery operation.
Investors from 108 countries and territories worldwide poured nearly US$ 28 billion in Viet Nam in which Singapore took the lead with US$ 6.46 billion, followed by the RoK with US$ 4.88 billion, Japan with US$ 4.78 billion.
The percentage of Japanese enterprises operating in Viet Nam forecast to be profitable in 2022 is 59.5 percent, up 5.3 points compared to 2021, according to a survey on Japanese investment in Asia and Oceania 2022 by the Japan External Trade Organization (JETRO) in Viet Nam.
At the end of 2022, Fitch Ratings ranked Viet Nam BB with a positive outlook. Moody's Investors Service upgraded the country's long-term national credit rating to Ba2 from Ba3, with a stable outlook.
Media in such countries as the US, Germany, Russia, Thailand, Singapore, and Japan have cited the confidence of experts and businesses in the stability and development of Viet Nam's economy.
These outcomes were attributed to the timely guidelines and decisions from the Party, the State, and the Government in the new normalcy, re-opening the border to foreign visitors, reforming administrative procedures, improving the investment climate, and stepping up anti-corruption efforts.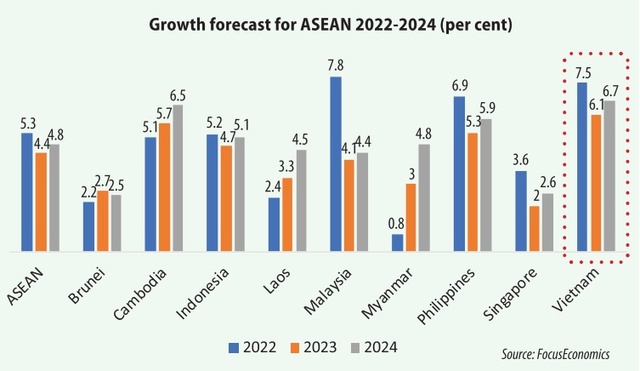 Long-term business confidence
In 2023, the global economy is forecast to cope with a variety of difficulties. However, Viet Nam remains an attractive FDI destination as foreign producers expect to diversify their supply chains and shift investment flows.
The S-shaped country still remains in the top five global investment destinations for their companies, according to the latest Business Climate Index (BCI) published by the European Chamber of Commerce in Viet Nam (EuroCham).
Specifically, 41 percent of respondents stated their company is shifting operations from China to Viet Nam, up from 13 percent in the third quarter, while nearly 35 percent of firms ranked Viet Nam among the top five global investment destinations for their company, with 12 percent stating that Viet Nam was their firm's top investment site globally.
Open dialogues between Government and bussiness community
EuroCham Chairman Alain Cany highly spoke of the open dialogues between the Government and the business community.
According to Mr. Alain Cany, he had good chances to access to bills before the Government submitted them to the National Asssembly.
Particularly, comments from not only EuroCham but also other associations on economic-related draff laws collected from three to four times.
The EuroCham Chairman also applauded the Government's efforts to listen to business feedbacks in a bid to perfect the business environment.
He expected that Viet Nam would create the legal system in a more flexible way to attract long-term investors here./.