UOB revises up Viet Nam's 2022 GDP forecast to 8.2%
VGP - The Singapore-headquartered United Overseas Bank (UOB) has upgraded its forecast for Viet Nam's GDP growth to 8.2 percent in 2022 from the previous prediction of 7 percent.
October 06, 2022 2:36 PM GMT+7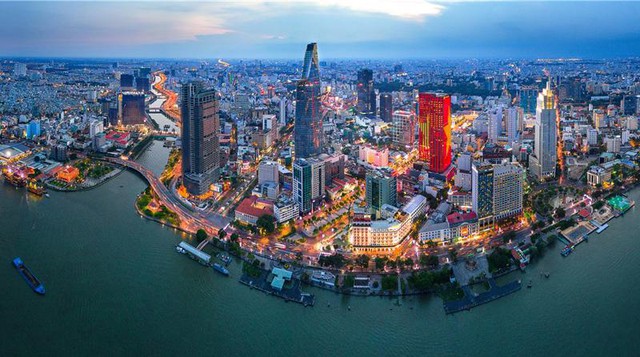 According to the bank, Viet Nam's GDP expansion of 13.7 percent in the third quarter is a record quarterly growth rate. The nation surpassed the rate of 13.5 percent of India to become the highest in Asia this year.
The border reopening and easing of travel restrictions since the beginning of 2022 has helped fuel business activities since the second quarter, especially in the service sector, noted the UOB.
Over the past three quarters, the country's GDP increased 8.8 percent year on year, compared to the growth of 6.4 percent in the first half.
In particular, the construction sector expanded 8.6 percent year on year during the nine months, manufacturing 10.7 percent, and services 10.6 percent.
Recovery was particularly visible in the service sector, in which accommodation and food services rose 41.7 percent and entertainment services 14.5 percent thanks to relaxed restrictions and the return of foreign visitors, announced the UOB.
The strong GDP recovery in the third quarter has created a prerequisite for vigorous growth in the entire 2022, it said in a report.