No urgent need for mass monkeypox vaccinations in Viet Nam: WHO
VGP - It is not necessary for Viet Nam to undertake mass vaccinations against monkeypox at the moment as based on risks and benefits, said Dr. Socorro Escalante, Acting WHO Representative in Viet Nam.
July 27, 2022 9:53 PM GMT+7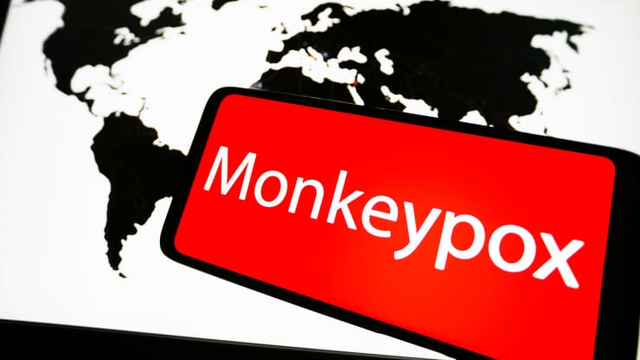 Dr. Socorro Escalante made the recommendations on July 26 admist the emergence of monkeypox cases in Viet Nam's surrounding countries namely Thailand, Singapore, and China and increasing and convenient travel demands.
However, Ms. Socorro Escalante proposed that vaccinations should be given to specific subjects, including people who have contact with infected persons who should receive post-exposure vaccinations, healthcare workers and testers who support infectious patients.
The Acting WHO Representative also said that there is no need to apply measures relating to the international travel on particular groups of populations.
So far, no cases of monkeypox have been recorded in Viet Nam. But there is a high risk of the disease breaching the border and infecting the population.
The arrival of the disease in the country is just a matter of time. There may have been community transmission and authorities need response measures to screen, prevent infections, and protect the health of workers who are at high risk, said Do Hong Hien, an epidemiologist at WHO in Viet Nam.
The epidemiologist proposed Viet Nam prepare capacity for diagnosis, isolation, and management so that when there is a case, it will contain the spread and minimise fatalities.
The National Institute of Hygiene and Epidemiology is cooperating with other health institutes and requesting the WHO and the CDC to provide resources for monkeypox testing, including bio-products and testing procedures. Viet Nam currently does not have products for monkeypox testing.
Deputy Health Minister Nguyen Thu Lien Huong urged localities to ramp up detection measures at the border. She also agreed with using bio-products in the lab to diagnose diseases in emergencies.
Earlier, on July 23, WHO Director-General Tedros Adhanom Ghebreyesus declared monkeypox a global public health emergency due to its rapid transmission rate and the risk of its spread further to other countries.
Monkeypox is not very contagious, and mostly transmits through direct contact and large droplets./.