National Assembly sets GDP growth target of 6-6.5% for 2024
VGP - The National Assembly on Thursday adopted a Resolution on socio-economic development plan for 2024, setting the GDP growth target of 6-6.5 percent for 2024.
November 09, 2023 4:11 PM GMT+7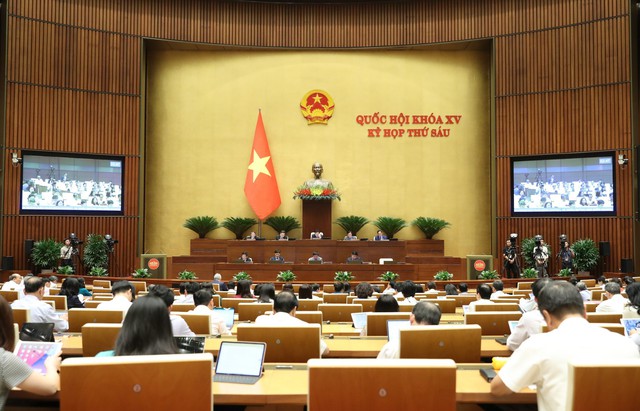 The resolution also specifies other 14 targets for the next year as follows:
(1) Raising a GDP per capita to US$4,700-US$4,730.
(2) Increasing manufacturing share to GDP to 24.1-24.2 percent.
(3) Keeping growth rate of consumer price index by 4-4.5 percent.
(4) Raising average growth rate of social labor productivity by 4.8-5.3 percent.
(5) Reducing manpower in the agriculture sector to 26.5 percent of the country's total workforce.
(6) Keeping an unemployment rate in urban areas below 4 percent.
(7) Reducing the poverty rate by over 1 percent.
(8) Increasing the number of doctors per 10,000 people to 13.5
(9) Increasing the number of hospital beds per 10,000 people to 32.5
(10) Increasing the rate of trained workers to 69 percent of the workforce with those having degrees and certificates making up 28-28.5 percent.
(11) Raising health insurance coverage to 94.1 percent of the population
(12) Raising the rate of communes meeting new-style rural standards to 80 percent.
(13) Increasing urban solid waste treatment rate in line with standards and regulations to 95 percent.
(14) About 92 percent of active industrial parks and export processing zones install centralized wastewater treatment systems meeting environmental standards.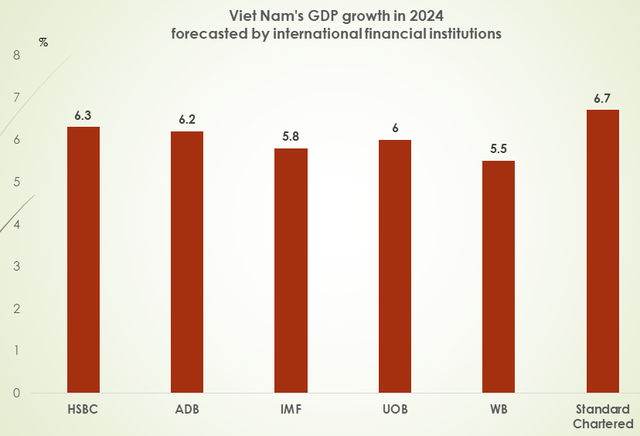 Earlier on Wednesday, Prime Minister Pham Minh Chinh told legislators that the Government is sparing no effort to achieve the GDP growth rate of 5 percent in 2023 in a bid to lay a solid foundation for achieving a higher growth in 2024.
Viet Nam's GDP growth accelerated to 5.33 percent in the July-September period compared to 3.28 percent and 4.05 percent respectively in the first and second quarter./.