May 7: Viet Nam place fourth with five golds at SEA Games
VGP — Viet Nam wrapped up the SEA Games' first official day of competitions with five gold medals and a fourth place in the ranking table on May 6 in Cambodia.
May 07, 2023 5:58 AM GMT+7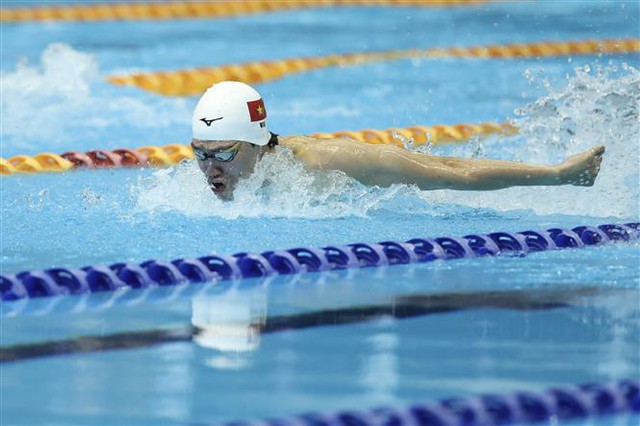 In the latest activities, swimmer Tran Hung Nguyen and walker Nguyen Thi Thanh Phuc made their names in the medal tally.

Nguyen finished first in the men's 200m individual medley in a time of 2min 1.28sec.
Dulyawat Kaewsriyong of Thailand was second while Tan Zachary Ian of Singapore third.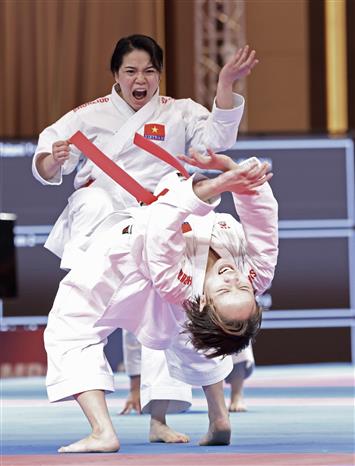 "It is the most difficult title that I have grabbed in career. I struggled with an injury prior to the 32nd SEA Games but I tried hard to overcome it," said Nguyen.
"I know there would have pressure and difficulty and I have to adapt and go over. My time today is under my expectation but I do all to win. I am happy with it," he said.
Viet Nam also earned a bronze in the men's 100m freestyle by Jeremie Loic Nino Luong. He finished in 49.69sec, ranking below Tan Jonathan Eu Jin Jonathan and Quah Zheng Wen, both of Singapore.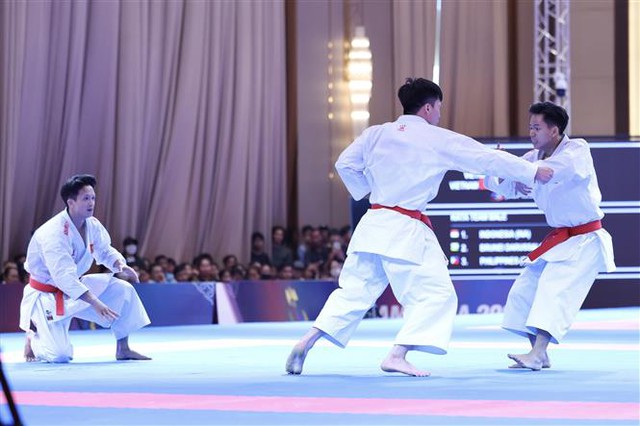 Competing in Siem Reap, Phúc beat five rivals and the heat to champion in the women's 20km walk race at the world heritage area of Angkor Wat.
She crossed the finish line after 1:55.02, leaving her nearest walkers far behind, to take her fifth SEA Games title in her six participation.
"It is the first time that I compete in such tough condition of the weather. High temperature made me difficult to breath but experience from many years going around for competition helped me," said Phuc.
"I know how to divide my energy for different parts of the race. The plan helped me to win."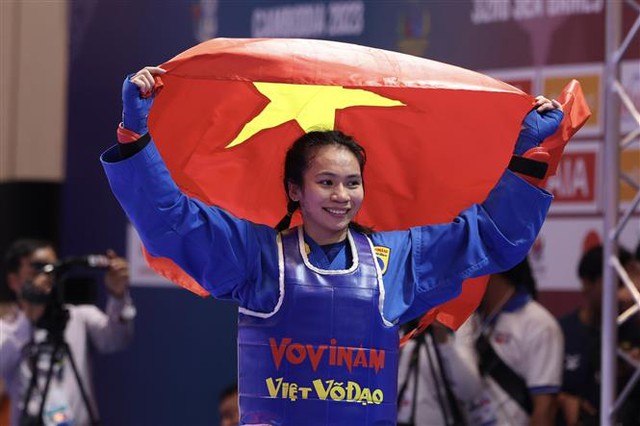 Her younger brother Nguyen Thanh Ngung competed in the men's 20km and he hold a bronze, his best result in the regional sport meet.
Earlier in the morning, Vietnamese kata (performance) teams won two gold medals for karate.
Nguyen Thi Phuong, Luu Thi Thu Uyen và Nguyen Ngoc Tram defeated the Indonesian rival to successfully defend their title.
"It is my second SEA Games gold in career. It is lucky that we win a top place. This gold is for our supporters and coaches," said Tram.
The men's side with trio Giang Viet Anh, Le Hong Phuc and Pham Minh Duc, won over Indonesia team to lift their first ever Games gold.
"We are really moved with the victory and proud to wear the national flag on the podium," said Viet Anh.
"We have completed our target and it will be a humble contribution to the Viet Nam Team."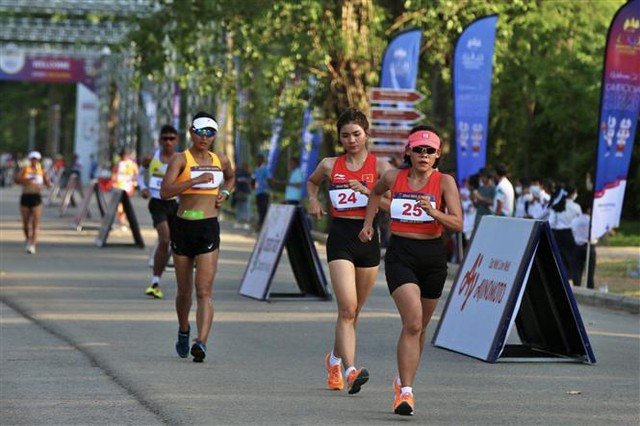 His coach Le Tien Nguyen said: "Indonesia and Malaysia won this event in the past. This year we take it, making our historic victory".
The last gold went to martial artist Le Thi Hien in the women's 55kg class. Although she competed with the injured knee, she defeated a rival from Laos 7-0 in the final.
Elsewhere, athletes grabbed nine silvers and 10 bronzes in other sports.
In women's football, Viet Nam beat Myanmar 3-1 in the second match to top Group A.
In 3x3 basketball, two national teams were in their top two after group round. They advanced to the semi-finals.
In volleyball, the men's squad beat Malaysia 3-0 to enter the last-four stage.
The tournament will continue on May 7 with many sports including swimming, basketball, boxing and martial arts./.