Khanh Hoa province gets special development mechanisms
VGP - The National Assembly voted on a resolution on special mechanisms and policies for south-central Khanh Hoa province on June 16, part of its third session in Ha Noi.
June 16, 2022 8:34 PM GMT+7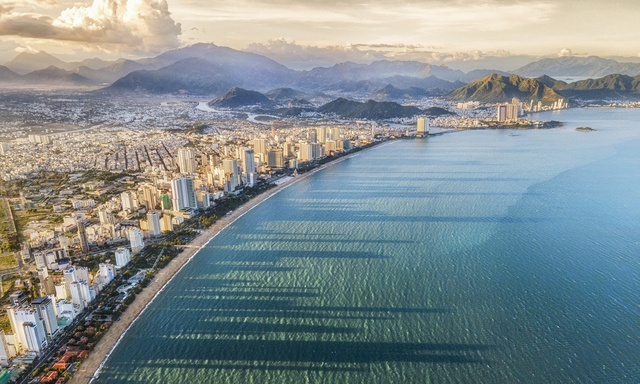 Under the resolution, Khanh Hoa will be allowed to pilot the implementation of some mechanisms and policies on financial and state budget management; state management in planning, land, and environment; the separation of resettlement and site clearance projects from public investment ones; and the development of Van Phong Economic Zone and the maritime economy in Khanh Hoa.

The resolution shall come into effect in five years starting on August 1, 2022.
Earlier on April 3, the Government issued an action plan to implement the Politburo's Resolution No. 09-NQ/TW dated January 28, 2022, on developing coastal central Khanh Hoa province by 2030 with a vision to 2045.
Among the targets for 2025, resolution No. 09-NQ/TW aims at local per capita gross regional domestic product (GRDP) of 104 million VND (over 4,500 USD), an urbanization rate of 65 percent, non-agricultural workers accounting for 77.97 percent of the local workforce, and a rate of trained workers at 85 percent.
The respective targets for 2030 are 189 million VND, 70 percent, 81.91 percent, and 90 percent.
Nha Trang should be developed into a tourism city, the tourism area in the north of Cam Ranh Peninsula into a national-level site, and the Northern Van Phong area into a world-class maritime tourism city. The province also needs to boost tourism connectivity with others in the southcentral region, the Central Highlands, and the country at large. Those moves are expected to help turn Nha Trang - Khanh Hoa into a leading tourist destination in Southeast Asia.
So far, the National Assembly has approved nine resolutions on special mechanisms and policies for eight cities and provinces namely HCMC, Da Nang, Ha Noi, Hai Phong, Thanh Hoa, Nghe An, Thua Thien-Hue, Can Tho, and Khanh Hoa provinces./.