JETP paves way for Viet Nam to become champion in clean energy: HSBC specialist
VGP - A key benefit for Viet Nam in a Just Energy Transition Partnership (JETP) is to attract greener foreign direct investment (FDI) and to become champion in clean energy.
July 20, 2023 10:09 PM GMT+7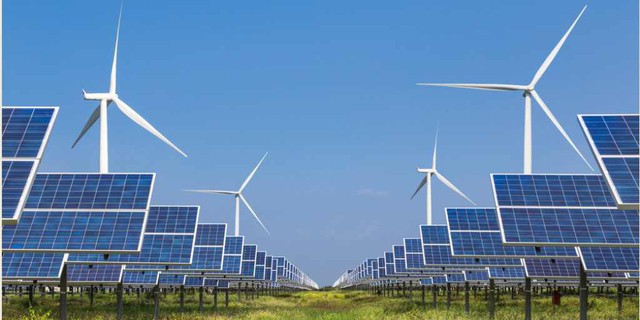 Ms. Luong Phuong Mai, Team Lead of the Large Corporates South and Commercial Real Estate and Wholesale Banking, HSBC Viet Nam, made that above statement in her article themed "Making the most of Viet Nam JETP", released on Thursday.
Earlier, on December 14, 2022, the International Partners Group (IPG) and Viet Nam announced a JETP, which is a financing cooperation mechanism designed to help a selection of heavily coal-dependent emerging economies make a just energy transition.
According to Luong, the aims of such multilateral financial agreement is to support the phase out of fossil fuels in a tailor-made and country-driven pathway that addresses the social consequences involved, such as training and reskilling affected workers and new economic opportunities for affected communities.
Opportunities and challenges
Under the terms of Viet Nam JETP, the IPG commits an initial US$7.75 billion public capital over a three-to-five-year period to support Viet Nam achieve a number of energy transition targets.
In support of these efforts, the Glasgow Financial Alliance for Net Zero (GFANZ) established a Working Group to help mobilize and facilitate a matching US$7.75 billion of private capital.
In short, Viet Nam JETP involves the mobilization of US$15.5 billion of public and private financing to achieve net zero ambition.
Following Viet Nam's bold commitment at CO26 where Prime Minister Pham Minh Chinh has put forward the ask that the country requires external support to achieve net zero transition, Viet Nam JETP absolutely will be helpful for the nation to drive its climate agenda, the HSBC specialist highlighted.
There is huge potential for shifting in energy and transportation, the top two emitting sectors in Viet Nam, in implementing Viet Nam JETP.
Leapfrogging from coal straight to wind and solar would enable the country to make use of its own natural resources to provide its people with an economically secured source of energy given its considerable wind and solar potential.
Viet Nam has exceptional natural endowments–wind speed and photovoltaic power potential-to generate renewable energy among Southeast Asian peers.
Regarding challenges in implementing the JETP, Luong said that key barriers to financing to flow into the energy transition is the bankability of the Power Purchase Agreement (PPA), and to transportation transition is the pace of the transition, which in turn is a result of an absence of any regulatory-push and limited availability of charging infrastructure.
Unlocking possibilities
The HSBC specialist noted that Viet Nam JETP bears the potential to represent a turning point in the climate finance agenda. One of the three goals at its core is to mobilize private sector capital to finance decarbonization efforts.
The Vietnamese government has been focusing on high quality FDI and green FDI is one of which, she said, adding that like-minded partners attract each other, and therefore to attract investors who are serious about green development, the country need to profile itself accordingly, from green policy, infrastructure to supply chain ecosystem.
And JETP, backed by G7 governments, is a very strong platform to make such aspiration of the country known to international communities, she stated.
Finally, experts are looking into a possibility of applying JETP model to other sectors beyond energy if Viet Nam and other countries can prove JETP a successful approach for delivering climate finance, Luong shared./.