Hoi An named among world's 25 most beautiful cities: Travel+Leisure
VGP - The world heritage site, Hoi An ancient town, in the central province of Quang Nam, was listed among the 25 most beautiful cities in the world by Travel + Leisure.
January 16, 2023 4:50 PM GMT+7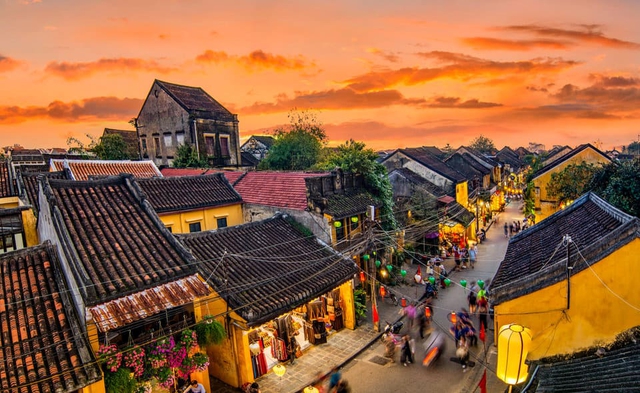 According to Travel + Leisure, Hoi An is a little jewel of a riverside city, and one of Viet Nam's most beautiful places to visit.
Its amazingly preserved old town (a UNESCO World Heritage Site) feels practically untouched by the modern age.
Hoi An harbors hundreds of historic timber-frame houses, as well as sacred temples, pagodas, and a Japanese bridge from the 1700s.
The place is steeped in a rich yellow hue. Streets strung with lanterns and heavily traversed by cyclists are other hallmarks of the scene.
"Join the locals and go on a bike ride, or opt for a cooking class, a riverboat ride, tea time at a local cafe, a beach day, or a trip to the tailors for expert bespoke clothing", Travel + Leisure recommended.
Hoi An Ancient Town in Hoi An City was recognized as the UNESCO World Heritage Site in 1999.
It is an exceptionally well-preserved example of a small-scale trading port active the 15th to 19th centuries which traded widely, both with the countries of Southeast and East Asia and with the rest of the world.
The town comprises a well-preserved complex of 1,107 timber frame buildings, with brick or wooden walls, which include architectural monuments, commercial and domestic vernacular structures, notably an open market and a ferry quay, and religious buildings such as pagodas and family cult houses.
The houses are tiled and the wooden components are carved with traditional motifs./.