Greek President to visit Viet Nam next week
VGP - Greek President Katerina Sakellaropoulou will pay an official visit to Viet Nam from May 15-19.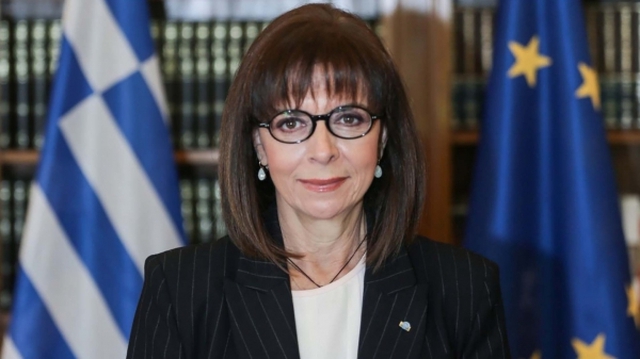 The visit will be made at the invitation of President Nguyen Xuan Phuc, according the Vietnamese Ministry of Foreign Affairs.
This is the first official visit of a head of State in the EU to Viet Nam over the last two years since the outbreaks of COVID-19.
Greece and Viet Nam established diplomatic relations in 1975.
The bilateral trade value has increased over the recent years, particularly after the EU-Viet Nam Free Trade Agreement (EVFTA) took effect from August 2020, reaching US$477 million in 2021, up 33 percent on year.
Viet Nam's key export items to Greece include footwear (US$18 million), garment (US$3.6 million), aquatic products (US$5.8 million) and timber (US$2.6 million).

Greek investors pledged to pour US$110,000 in five projects in Viet Nam.
Greece is among first countries in the EU ratifying the EU-Viet Nam Investment Protection Agreement (EVIPA) and advocating the Southeast Asian nation's bid to run for a seat at the United Nations Human Rights Council (UNHRC) in the 2023-2025 tenure.
The two nations signed an agreement on visa exemption for diplomatic passport holders in 2018 and are negotiating to ink agreements on double taxation avoidance and maritime cooperation.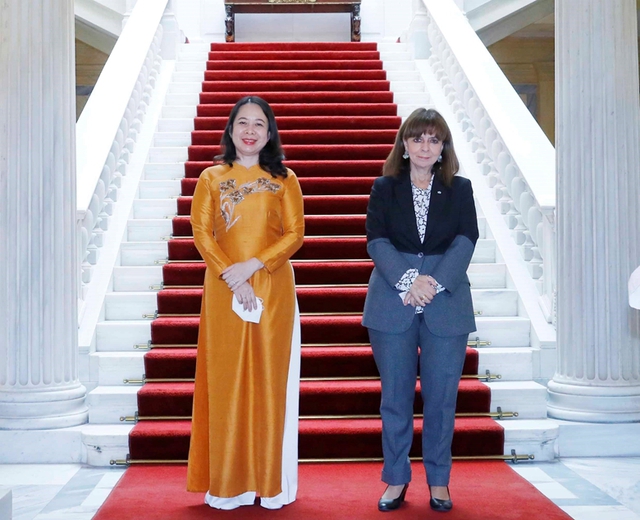 Viet Nam, Greece vows to expand economic, trade ties
Earlier, in November last year, Vietnamese Vice President Vo Thi Anh Xuan had a meeting with the Greek President Katerina Sakellaropoulou as part of her official visit to Greece.
Both sides agreed to enhance delegation exchanges and visits at all levels toward expanding bilateral economic, trade, investment, cultural, and tourism ties.
Sakellaropoulou announced a decision to give 250,000 AstraZeneca vaccine doses to Viet Nam.
The Vietnamese Vice President thanked Greece for the decision, saying that it demonstrates the loyal friendship between the two nations and their people.