Gov't issues Action Plan for Southeast region
VGP - The Government is resolved to help the Southeast region achieve an average GDP growth of 8-8.5 percent during the 2021-2030 period.
November 24, 2022 11:38 AM GMT+7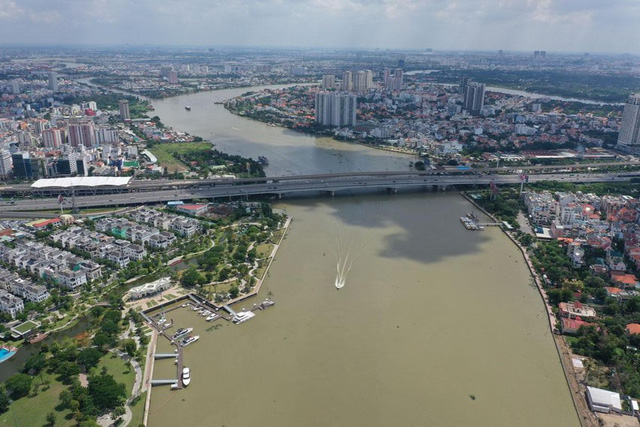 The Government has issued a Resolution on its Action Plan to implement Resolution 24-NQ/TW by the Political Bureau on the directions for economic-social development and ensuring security and national defense in the Southeast region until 2030, with a vision to 2045.
By 2030, the GRDP per capita in the region is expected to reach VND380 million (or US$14,500).
The service sector will account for around 41.7 percent of the region's GRDP. Industry and construction will make up 45.3 percent while the agro-forestry-fishery sector will account for 2.3 percent.
In the 2021-2030 period, labor productivity will increase to 7 percent while Total Factor Productivity (TFP) will contribute about 56 percent of GRDP.
By 2030, the percentage of trained workers will reach 40-45 percent of the region's workforce while the proportion of unemployment will remain below 3 percent.
The region sets the goal to have 32 beds and 11 doctors per 10,000 people and 95 percent of the region's population will be covered by social health insurance.
The region's forest coverage will hit 19.6 percent by 2030.
Besides, all of the people living in urban areas will be provided with clean water by the centralized water supply system while 95 percent of people in rural areas will have access to clean water.
Almost all of the industrial parks and export processing zones will have centralized wastewater treatment systems meeting environmental standards.
The region aims to raise the rates of urban solid waste collection and treatment to 95 percent and hazardous waste collection and treatment to 98 percent by 2030.
Major solutions
To materialize the aforesaid goals, the Government tasked ministers, ministerial-level leaders, and local leaders to enhance economic restructuring, focusing on science-technology, innovation, digital transformation, digital economy, green economy and circular economy.
The region should concentrate on completing institutions and policies as well as fostering regional linkage.
It is vital to develop culture, society and local people's material and spiritual lives.
The region should guarantee defense and security while boosting exchanges with other nations in the world, particularly nations in the Greater Mekong Subregion and ASEAN Member States.
The Southeast region consists of six localities namely the southern metropolis Ho Chi Minh City and provinces of Tay Ninh, Binh Phuoc, Binh Duong, Ba Ria–Vung Tau and Dong Nai./.