Government's action plan on development of Red River Delta region
VGP - The Government promulgated Resolution 14/NQ-CP approving an action plan to implement Resolution No. 30-NQ/TW dated November 23, 2022, of the Politburo on socio-economic development and ensuring national defence and security in the Red River Delta until 2030, with a vision to 2045.
February 10, 2023 8:26 PM GMT+7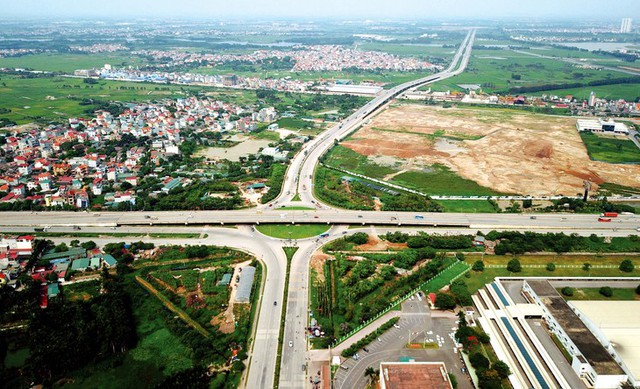 The goal is that by 2030, the average GRDP growth in 2021 - 2030 in the region will reach about 9 percent per year. By 2030, regional GRDP will increase nearly three times compared to 2020 (current price). GRDP per capita is about VNT274 million/person/year.
The average growth rate of social labor productivity will be over 7 percent. The average contribution of total factor productivity (TFP) to growth in the period 2021 - 2030 will reach 55 percent. The digital economy will account for about 35 percent of GRDP.
The urbanization rate will be over 55 percent. One hundred percent of communes will meet new rural standards, of which at least 50 percent will meet new advanced rural standards, and 20 percent will meet new rural standards.
Under multidimensional measures, the rate of poor households will decrease by about 1.5 percent per year.
To realize the above targets, one of the main tasks is to implement institutions and policies for development and promote regional linkages, in which completing and approving the planning of the Red River Delta region and the provincial planning of localities in the region from 2021 to 2030, with a vision to 2050.
The regional development space will be organized to ensure balance and sustainability associated with developing economic corridors./.