France helps Viet Nam preserve Complex of Hue Monuments
VGP - The Hue Monuments Conservation Centre and the French School of Asian Studies (EFEO) on February 16 signed a framework agreement on scientific research cooperation in preservation of cultural heritage.
February 17, 2023 5:43 PM GMT+7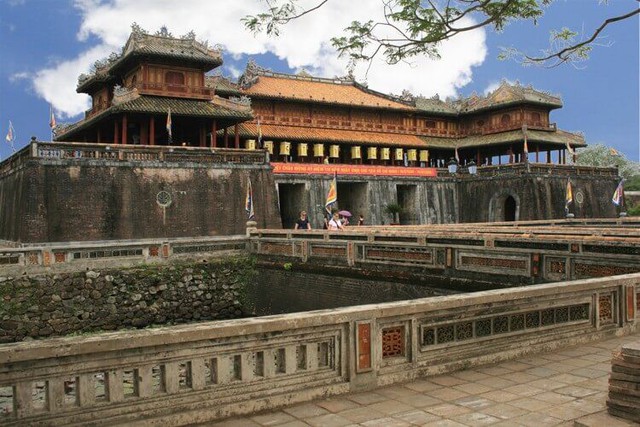 Accordingly, the two sides will cooperate in several fields including research on cultural heritage conservation, organizing exhibitions, and exchanging documents and data on Vietnamese history and culture.
They will also work together to build an electronic database on cultural heritage while strengthening human resource training in researching, collecting and archiving cultural items.
Director of the EFEO Nicolas Fiévé said the institute is willing to share photos and documents related to the Nguyen Dynasty kept in its archives and connect the center to French historical photo archive units, contributing to preserving and promoting the value of Viet Nam's heritage sites.
The EFEO is a French state agency for science, culture and occupations under the French Ministry of Higher Education and Research and Innovation.
The Complex of Hue Monuments, located in Hue City in the central province of Thua Thien-Hue, was recognized by UNESCO as a World Heritage Site in 1993.
Established as the capital of unified Viet Nam in 1802, Hue was not only the political centre but also the cultural and religious center under the Nguyen Dynasty, the last royal dynasty of Vietnamese history, from 1802 to 1945./.