First Vietnamese electric vehicles exported
VGP - Viet Nam's electric vehicle maker VinFast shipped its first batch of 999 cars to the U.S., embarking on a five-year plan to develop an auto production hub in the Southeast Asian country for markets in North America and Europe.
November 25, 2022 7:28 PM GMT+7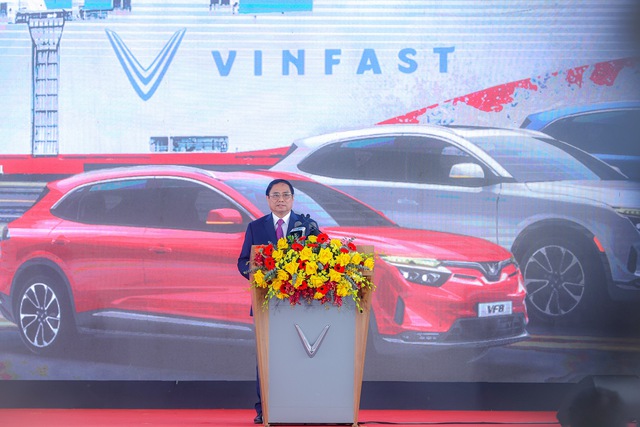 Answer to sustainable growth
The event marks an important milestone on Viet Nam's automobile industry as this is the first batch of made-in-Viet Nam vehicles exported to the outside world, remarked Prime Minister Pham.
He said that the automobile industry is one of the pioneering industries, leading to the development of other industries, improving productivity, quality, labor efficiency, scientific and technological capacity, and having high symbolism of industrialization, modernization and development level of the economy.
Developing the automobile industry is the desire of most countries, including Viet Nam, said Pham.
Over the years, our Party and State have spared no effort to enable and facilitate the development of the automobile industry, he noted.
"That's why, we are more excited and emotional when we see the car manufactured and branded in Viet Nam officially exported to the world market," the Prime Minister said.
This contributes to building an independent, self-reliant and self-reliant economy, he added.
The Prime Minister said that the achievements and joys come from aspiration, high determination, great efforts of all levels, branches and localities, including persistent efforts, creative spirit, breakthrough of VinGroup and VinFast Company.
VinFast car models with European design and technology introduced by VinGroup recently have been highly appreciated by international public opinion and domestic consumers.
According to the Prime Minister, VinGroup - VinFast is the typical representative of a new generation of businesses that are dynamic, creative, confident, doing business in accordance with the law, producing and doing business effectively, ready to reach out to the big sea to fair competition at national and international level.
On this occasion, the Government chief called on Vietnamese businesses, especially those with potential, operating in accordance with the law and sound competition, sustainable development, well aware that technology and industry are the answers for a powerful, prosperous, prosperous and happy Viet Nam.
"Enterprises should promote investment in technology innovation, digital transformation, supply chain diversification, market diversification, and promotion of the processing and manufacturing industry not only for the future of the country but also for the future," he said.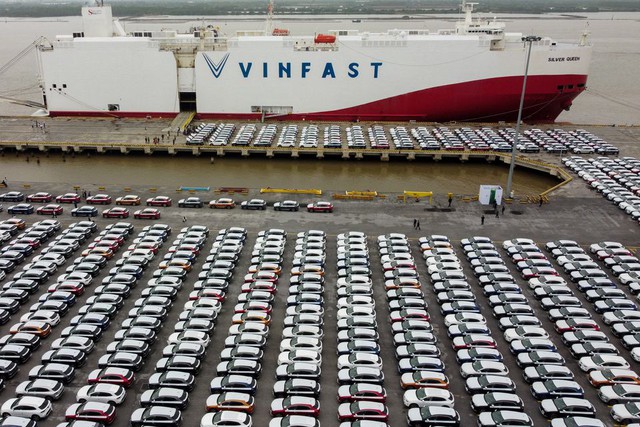 First electric vehicles to American customers
The first cars are expected to be handed over to customers by the end of December.
After 20 days, some of the VF 8 electric SUVs being shipped on Friday would be sent to U.S. car subscription service Autonomy. The majority would go to retail buyers who have ordered the car
VinFast said last week that Autonomy had ordered 2,500 electric vehicles, its largest corporate order to date.
VinFast has said it has almost 65,000 orders globally in total and expects to sell 750,000 EVs annually by 2026.
VinFast officials said the number 999 for the vehicles shipped in the first batch had been chosen because it is considered a lucky number in Viet Nam./.