FDI inflows reach over US$20 billion in first nine months
VGP - As of September 20, Viet Nam attracted nearly US$20.21 billion in foreign direct investment, representing a year-on-year increase of 7.7 percent, the Foreign Investment Agency reported Wednesday.
September 27, 2023 11:23 PM GMT+7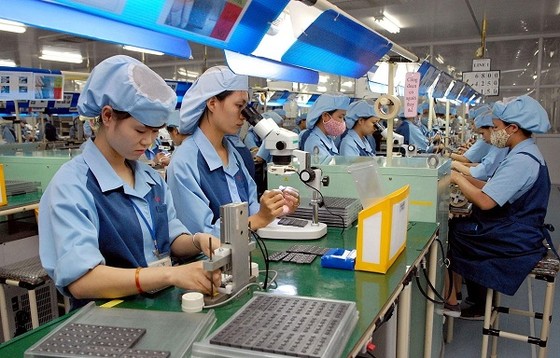 The above figure includes US$10.23 billion that foreign investors pledged to pour in 2,254 newly-licensed projects, up 43.6 percent in terms of capital and 66.3 percent in the number of projects compared to the same period last year.
Foreign investors also pledged to add over US$ 5.15 billion to 934 existing projects, down 37.3 percent in terms of capital and up 21.5 percent in number of projects from the previous year.
The value of capital contributions and share purchase deals rose by 47 percent on year to US$4.82 billion.
Meanwhile, FDI disbursement picked up 2.2 percent on year to a five-year record high of US$15.9 billion, said the agency.
Foreign investors engaged in 18 out of 21 economic sectors in the reviewed period, in which processing and manufacturing industry took the lead with by luring more than US$14 billion.
The real estate sector ranked second with nearly US$1.94 billion, followed by finance - banking with roughly US$1.54 billion, and wholesale and retail with nearly US$734 million.
Singapore was the biggest investor in Viet Nam by investing over US$3.98 billion, followed by China with US$2.92 billion, and Japan with US$2.9 billion./.