Farm-forestry-aquatic exports hit over US$11 bln in Q1
VGP - The total import and export value of agro-forestry-aquatic products in the first quarter of 2023 was estimated at US$20.63 billion, down 11.2 percent year-on-year, according to the Ministry of Agriculture and Rural Development (MARD).
March 30, 2023 8:01 PM GMT+7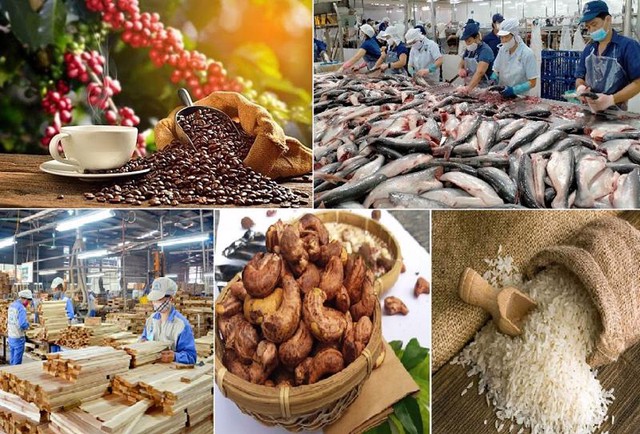 Of the total, export turnover reached US$11.19 billion, down 14.4 percent, while imports hit US$9.44 billion, down 7.2 per cent.
In the reviewed period, the sector enjoyed a trade surplus of US$1.76 billion.
Export value of major agricultural products rose 3.8 percent to US$5.73 billion.
Key export items included timber (US$2.88 billion), coffee (US$1.27 billion), rice (US$952 million), fruits and vegetables (US$935 million), cashews (US$708 million), rubber (US$552 million) and shrimps (US$578 million).
Regarding export markets, Asia accounted for 48.8 percent of the market share, America 20.3 percent, Europe 12.8 percent, Oceania 1.4 percent and Africa 1.2 percent.
China was the largest importer of Viet Nam's farm produce with US$2.4 billion, followed by the U.S. US$2.04 billion and Japan US$936 million./.