Farm exports up nearly 14% in first half
VGP - Agro-forestry-aquatic exports reached US$27.88 billion in the first half of 2022, a year-on-year increase of 13.9 percent, according to the Ministry of Agriculture and Rural Development.
June 28, 2022 6:15 PM GMT+7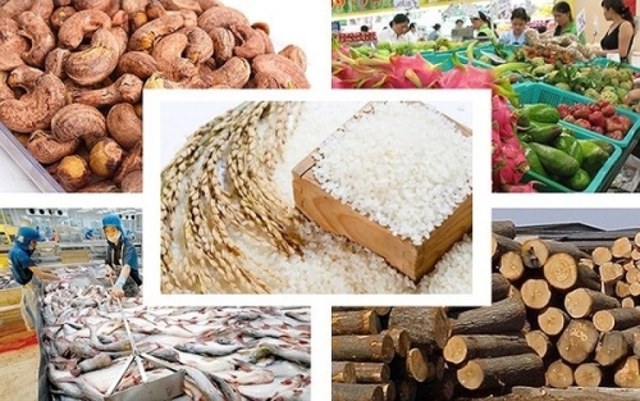 The export value of key farm, forestry and aquatic products hit US$11.37 billion, US$9.1 billion and US$5.8 billion, up 8.8 percent, 3 percent and 40.8 percent, respectively.
Livestock production exports hit US$176 million, down 15.9 percent while the export of production input was estimated at US$1.42 billion, up 64.8 percent.
Nine farm products joining US$1 billion export club included coffee, rubber, vegetables, rice, tra fish, shrimps, timber and production input.
The U.S. was the largest importer of Viet Nam's farm products with US47.61 billion, up 7.9 percent and accounting for 27.3 percent.
China was the runner up with US$4.97 billion, up 5.9 percent and making up 17.8 percent. It was followed by Japan and the Republic of Korea.
Viet Nam spent US$22.2 billion to import farm products in the first half of this year.
The sector reported a trade surplus of US$5.75 billion, doubling the figure recorded in the same period last year.