Digital economy revenue hit US$ 53 bln in Q1
VGP - Viet Nam's digital economy revenue is estimated to hit about US$ 53 billion in the first three months of 2022, according to the Ministry of Information and Communications (MIC).
April 27, 2022 9:29 PM GMT+7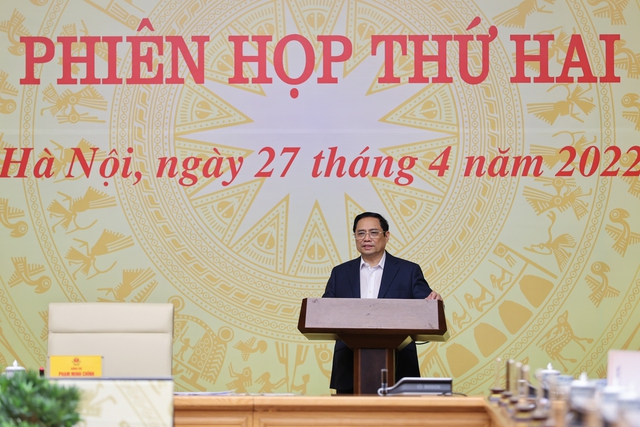 The above figure was released at the meeting of the National Committee on Digital Transformation (NCDT) held on Wednesday under the chair of Prime Minister Pham Minh Chinh.
As of late February 2022, Viet Nam had 65,329 digital firms, up 487 against 2021, reported the Ministry of Planning and Investment.

Addressing the meeting, Prime Minister Pham Minh Chinh, the Chairman of the NCDT stressed that the Party, State, and Government attach extreme importance to digital transformation towards digital government, digital economy, and digital society.
He stressed that the NCDT bears the heavy responsibilities for directing, organizing, and implementing orientations, mechanisms, and policies to promote the process of national digital transformation.
In addition, the body is also in charge of creating favorable ways for the fourth Industrial Revolution and socio-economic growth in Viet Nam in a fast and sustainable manner, so as to realize the development targets by 2025, 2030, and 2045.
The Government chief pointed out weaknesses, including poor online public service quality and low rate of public service users (nearly 54 percent) while the rate of documents processed online remains modest at about 9.4 percent
National databases and specialized databases have not yet met the set progress. Sharing data among state agencies is still ineffective, said the Prime Minister.
Resources for implementation of the digital government, digital economy and digital society are not sufficient.

For years, ministries and sectors have not paid due attention to the accumulation of databases, serving as the basis for the formation of Big Data.
The Government chief asked for better awareness of digital transformation in combination with innovation and technological application and effectively implement the National Digital Transformation Program, the National Strategy for Digital Government Development, the National Strategy for Digital Economy and Digital Society Development, and the National Committee for Digital Transformation Plan in 2022./.