Deputy PM to attend 28th International Conference on The Future of Asia in Japan
VGP - Deputy Prime Minister Tran Luu Quang will attend the 28th International Conference on The Future of Asia and pay a working visit to Japan from May 24-26.
May 23, 2023 3:20 PM GMT+7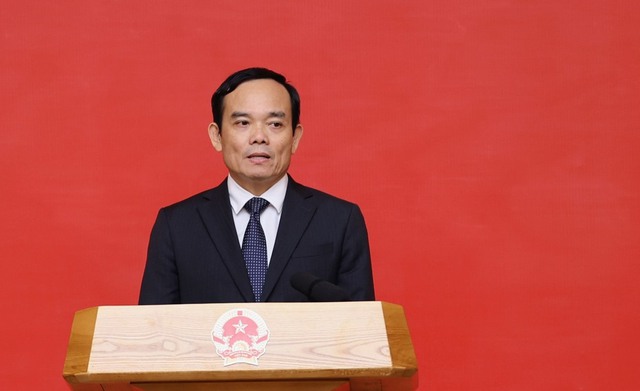 In a recent interview, Vietnamese Ambassador to Japan Pham Quang Hieu said that the Deputy Prime Minister's attendance at the event will not only show Viet Nam's interests in the forum but also manifest the importance of the event in the nation's foreign policy.
As a responsible member of Asia, Viet Nam expects to make more contributions to the future of the continent, which is defining the next phase of globalization.
According to Pham, the Deputy Prime Minister will deliver his remarks at the forum and convey a strong message of Viet Nam being a trusted partner and a responsible member of the international community.
The country stands ready to join hands with other nations to discuss and seek for measures to address urgent global challenges, contributing to peace, stability and development in the region and the world, the Ambassador highlighted.
In his remarks, the Vietnamese leader will share Viet Nam's viewpoints on big issues of Asia, experiences and solutions to coping common challenges of the region and efforts in containing the COVID-19 pandemic and boosting economic recovery, Pham added.
Viet Nam has participated in the event since 2009 and its active participation has been highly appraised by the Organizing Committee, the participants, as well as the Japanese side, said the diplomat.
By attending the conference, the country will take part in assessing the global and regional situation, analyzing opportunities and challenges, working with other countries to find solutions to difficulties, and common challenges, while consolidating trust in a bid to create a solid foundation for the future.
The forum is an international gathering where political, economic, and academic leaders from the Asia-Pacific region offer their opinions frankly and freely on regional issues and the role of Asia in the world. Held by Nikkei every year since 1995, it is considered to be one of the most important global conferences in Asia./.