Deputy PM meets Dutch King, UN Secretary-General in New York
VGP - Deputy Prime Minister Tran Hong Ha had meetings with King of the Netherlands Willem-Alexander Claus George Ferdinand, United Nations (UN) Secretary-General Antonio Guterres and other foreign leaders in New York, the U.S. on March 22.
March 23, 2023 8:58 PM GMT+7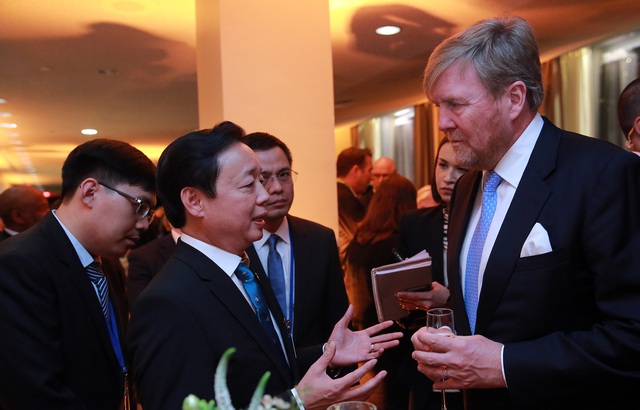 These meetings were held on the occasion of the 2023 Conference for the Midterm Comprehensive Review of the Implementation of Objectives of the International Decade for Action "Water for Sustainable Development" in the 2018-2022 period.
At the meeting with the King of the Netherlands, Tran spoke highly of initiatives and efforts of the King in organizing and co-hosting the Conference.
He expected that the Royal House of the Netherlands and the King would continue support for stronger comprehensive partnership between the two nations, focusing on financial assistance and technology transfer for Viet Nam in all spheres of green conversion, renewable energy, water resource management and climate change response.
The King expressed his willingness to support Viet Nam in green transition process, including effective management and use of water resource.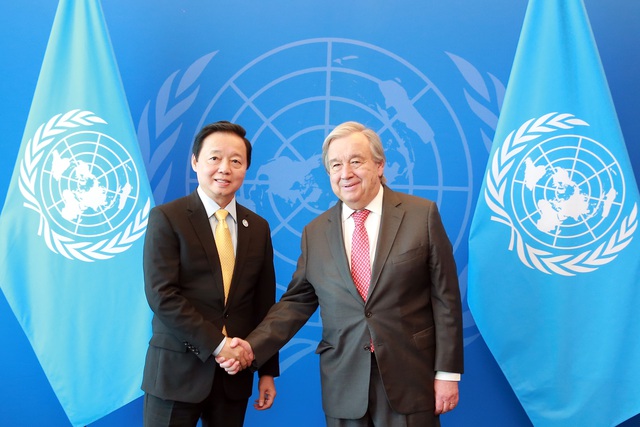 During his meeting with the UN Secretary-General, the Vietnamese leader said that Viet Nam hopes to receive more assistance from the UN in technical advice and expertise, finance and technology to realize sustainable development goals, adapt to climate change and ensure water resource security.
He recommended the UN assist countries in the Mekong River Basin in guaranteeing water resource management and use and improve capacity in climate change adaption.
António Guterres asserted that Viet Nam is a typical example and a trusted partner of the UN, adding that the UN will continue enhancing reforms of international economic and financial institutions to ensure interests for developing nations.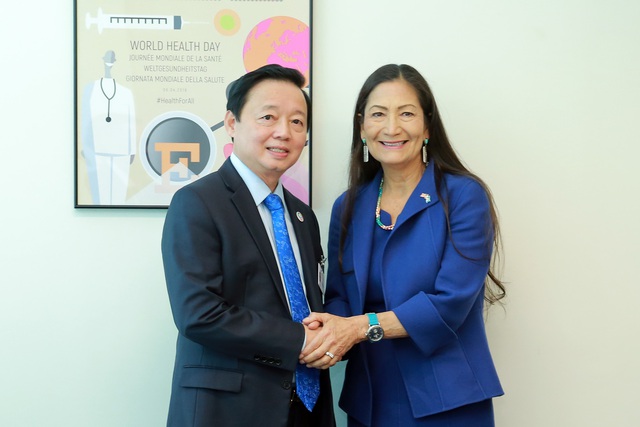 At the meeting with U.S. Secretary of the Interior Debra Haaland, Tran suggested the U.S. increase its assistance for Viet Nam in building and monitoring database systems on water resource, early warning about water resource and addressing issues related to water management in the Mekong River.
He called for boosting collaboration in renewable energy, education and social security between the two countries.
Debra Haaland reiterated that U.S. considers Viet Nam as a crucial partner in the region, pledging to help the nation in water management, biodiversity conservation, education and training.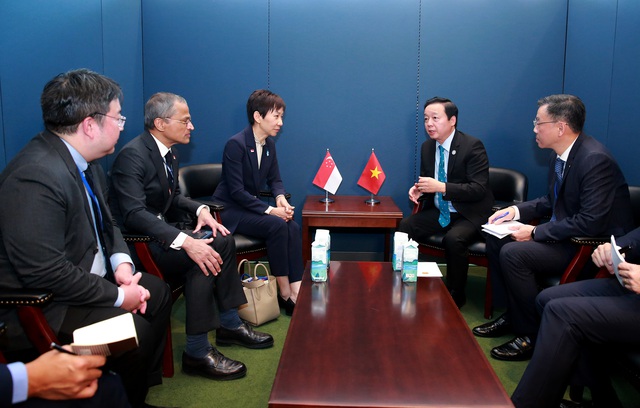 At a meeting with Singaporean Minister for Sustainability and the Environment Grace Fu, the Vietnamese Deputy Prime Minister suggested the two nations establish plans on cooperation in specific domains, particularly climate change and water resource.
Tran encouraged Singaporean enterprises to pour more investment in Viet Nam in high-tech and low-carbon sectors.
For her part, Grace Fu congratulated on Viet Nam's achievements in accelerating sustainable development, green transition and climate change response, affirming his country's resolve to foster collaboration between the two nations in these fields.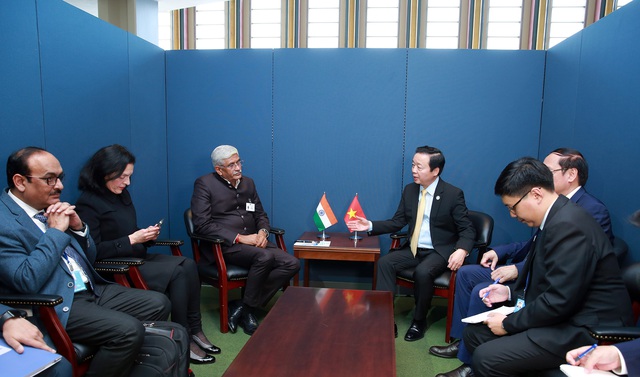 During his discussion with India's Union Minister of Jal Shakti Gajendra Singh Shekhawat, Tran urged both sides to enhance coordination and share experience in water management, climate change adaption, disaster warning, hydrometeorology and green energy.
Gajendra Singh Shekhawat expressed his hope that the two sides would effectively implement inked agreements, particularly the ones related to water resource, climate, disaster and flood warning./.